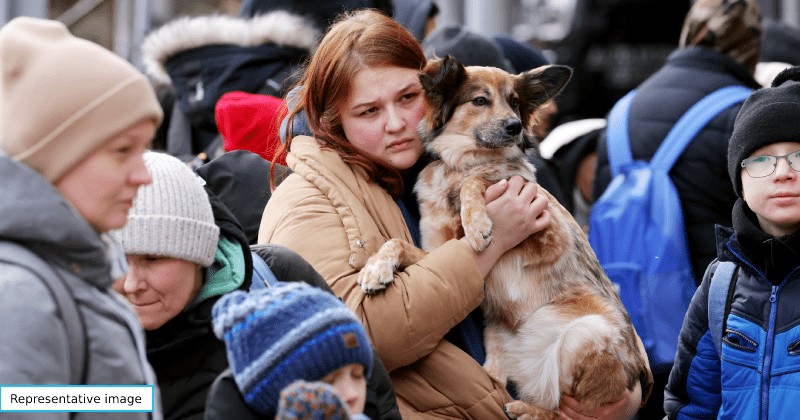 People praise a Ukrainian woman for her incredible compassion and love after she was photographed carrying her elderly dog for nearly 10 miles to safety on her shoulders. Alisa told The Guardian about her terrifying journey to the Polish border. She was even told to abandon the dogs and flee, but she considered them family. Alisa lost her father on February 23, and Russia invaded Ukraine the next day, leaving her broken and unable to grieve. She and her husband struggled to obtain funeral documents and were forced to bury her father quickly. Amid her anguish, she had to figure out a way to flee the country, with Russian forces closing in on her.
This Ukrainian woman carried her old dog for 17km to cross the border with her. 🇺🇦 pic.twitter.com/wCthUAjqyw

— Visegrád 24 (@visegrad24) March 10, 2022
Alisa is a Python programmer and works for a German company, which offered to help her leave the country and reach Poland. The problem was that her husband couldn't come with her because of the mobilization order enacted by President Zelenskyy, which meant men between the ages 18-60 couldn't leave the country. She also had two large dogs, with one of them being an elderly 12-year-old German shepherd.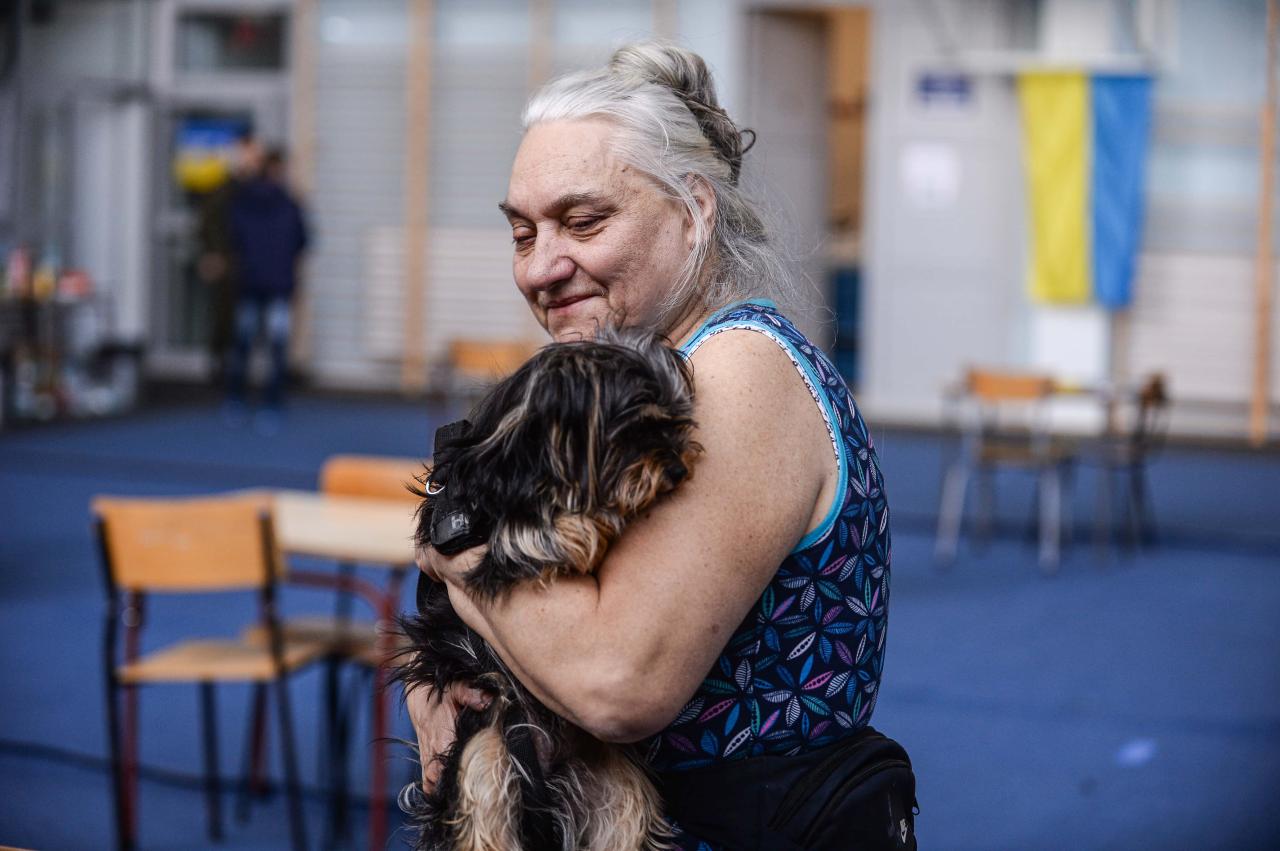 They drove a Peugeot 307 to the border. "We drove for 16 hours to a village about 140km from Kyiv…We decided to leave the village later in the morning because it was dangerous, even there," said Alisa. When they neared the border, there was a long queue of cars, and reaching the border by car could potentially take 3-5 days and was risky as well. They decided to walk the last 10 miles and started out at 4 am in minus seven-degree weather.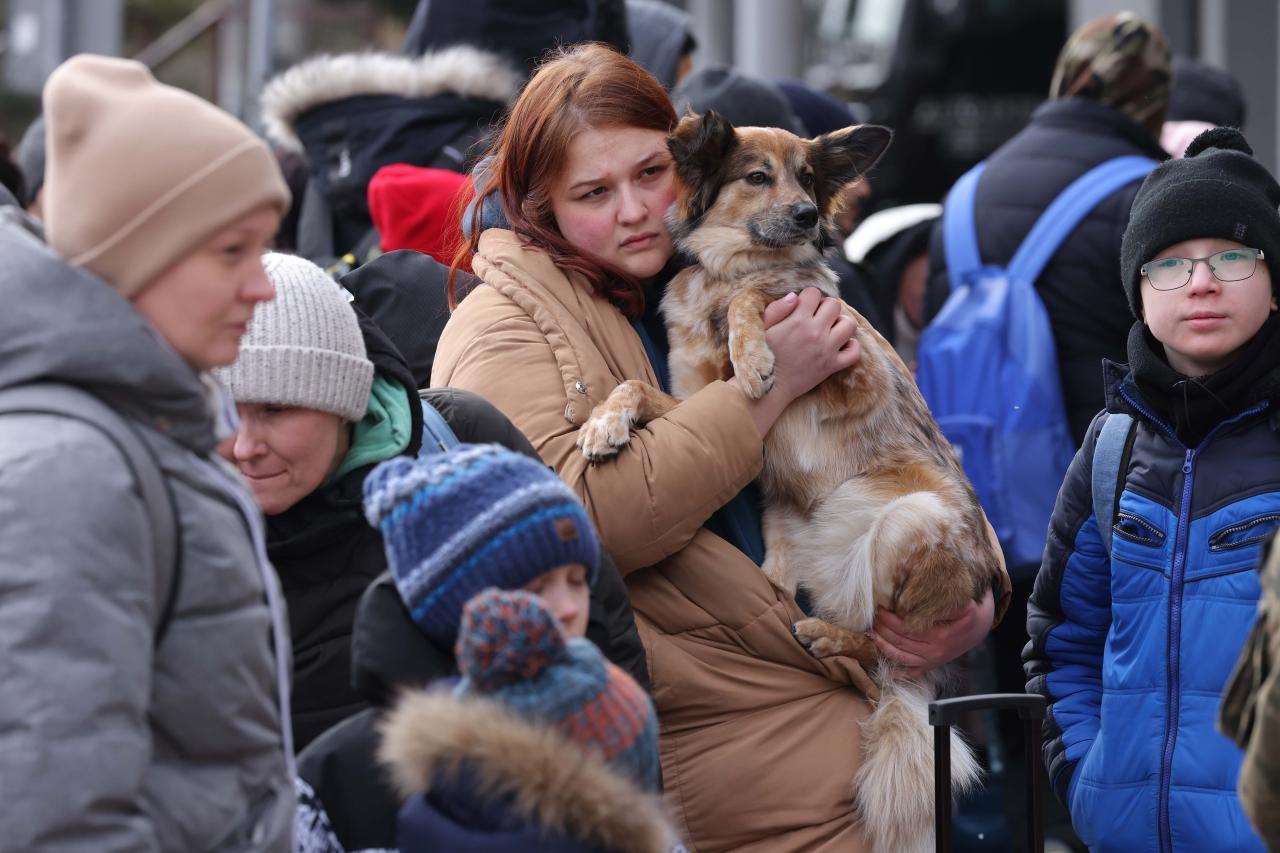 The dogs started out walking but it was apparent the elderly German shepherd struggled and collapsed to the ground after every kilometer and couldn't stand up again. Alisa asked people passing by in cars to help but they declined and urged her to abandon the dogs. Alisa viewed the dogs as part of her family and couldn't even contemplate leaving them behind. "Our dogs are part of our family. My dog has experienced all the happy and sad moments with us."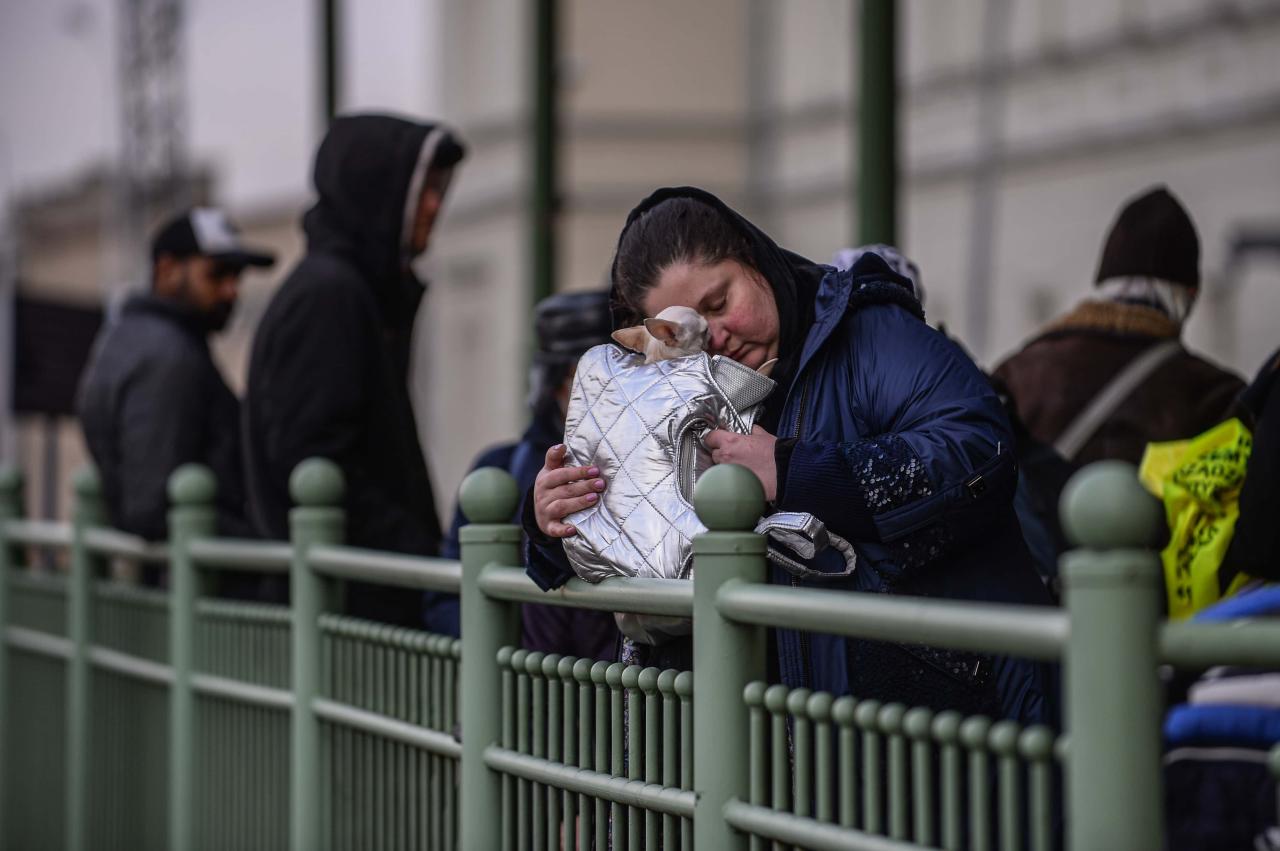 The image of Alisa carrying her aging German shepherd has gone viral, garnering more than 30k likes. "The strength that you get when your loved ones need you," wrote one person. "I'm sobbing. Even more amazing to me, is that in all the photos and videos I've seen, the dogs seem to understand and will let themselves be carried. I don't think I could lift my 85 lb girl, but I couldn't leave her behind," commented another user. "I've seen many photos of families leaving with their pets (cats & dogs). Testament to the love and kind-heartedness of the Ukrainians" added one user. "I've seen some incredibly moving images from this war these past two weeks but the images of people who demonstrate that their pets ARE family in good times and war times sear my heart. It speaks volumes to me about who they are and I pray for them with my whole heart," added one user. There are also animal support groups that are caring for pets left behind or found on the streets.
One heartbreaking story from the past week has been that of a woman getting killed by Russian forces while trying to deliver food to hungry dogs stranded at a shelter near Kyiv. Anastasiia Yalanskaya, a 26-year-old job recruiter, was ambushed by Russian troops and shot at from close range, reported Yahoo News. Even as loved ones fled the country, Yalanskaya insisted on staying back to help care for the animals. On the day of her ambush, Yalanskaya was aware that animals at that shelter hadn't been fed for three days and decided to take food towards them and that's when she was shot and killed along with two other volunteers. "I asked her to be extra cautious," her husband, from whom she was separated, said. "I asked her to be extra cautious. That nowadays, a mistake costs extremely much," said Yevhen Yalanskyi. "But she was helping everyone around. I asked her to think of evacuation but she did not listen."
For those who couldn't take their pets, there are people who stayed behind and are taking care of their animals in shelters. Some have gotten bombed. Please support them ♥️ pic.twitter.com/DC5oAkA5Ym

— 🕷Anya 🕷 (@Tattoosbyanya) March 10, 2022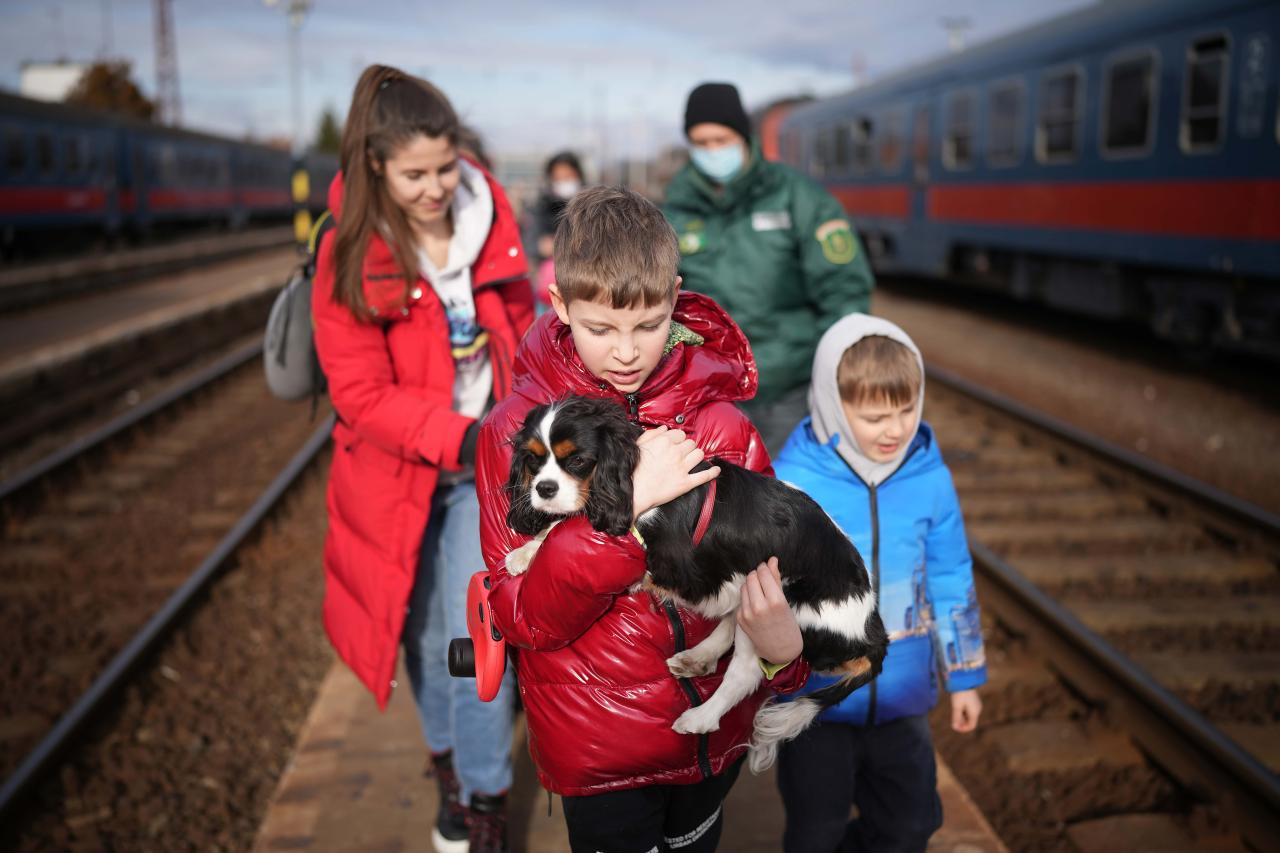 Russia's invasion of Ukraine is a developing story, and we'll update as we learn more. Information is swiftly changing and Upworthy is committed to providing the most recent and verified updates in our articles and reportage. However, considering the frequency in developments, some of the information/data in this article may have changed since the time of publication.