Underweight pit bull was found in an abandoned apartment, fortunately she was rescued and now she's safe
This story tells about completely two different sides of humans. Humans are capable of doing terrible things like abandoning their dog and leaving them. Whereas some humans are capable of doing good and supporting others. Someone with such a kind heart is Tara, the foster care worker  who saved and took care of the previously mentioned abandoned dog.
Having this in mind, Daenerys the female pit bull is both fortunate and unfortunate at the same time. She's really unfortunate to suffer and immensely starve like that. When she was found in the abandoned apartment in Phoenix, AZ, she only weighed 24 lbs whereas a healthy female pit bull would weigh at least 37 lbs or more. On the other hand she is definitely fortunate to be rescued at such a time.
Daenerys or Miss D is really lucky that she found home  with a kind owner forever. Now she has almost completely recovered from emaciation. Miss D's fortune turned just in few months. Let's go through story part by part.
Daenerys found in an abandoned apartment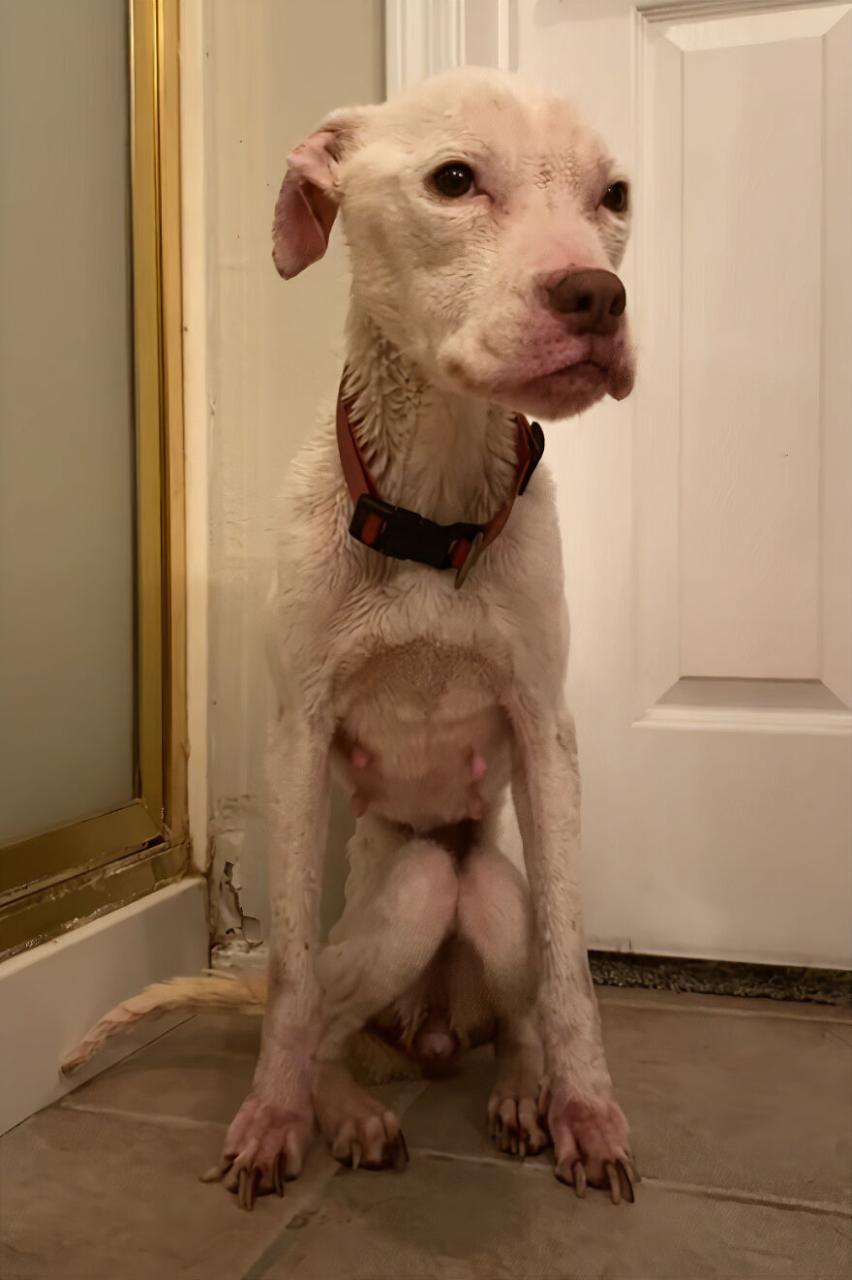 She weighs around 24lbs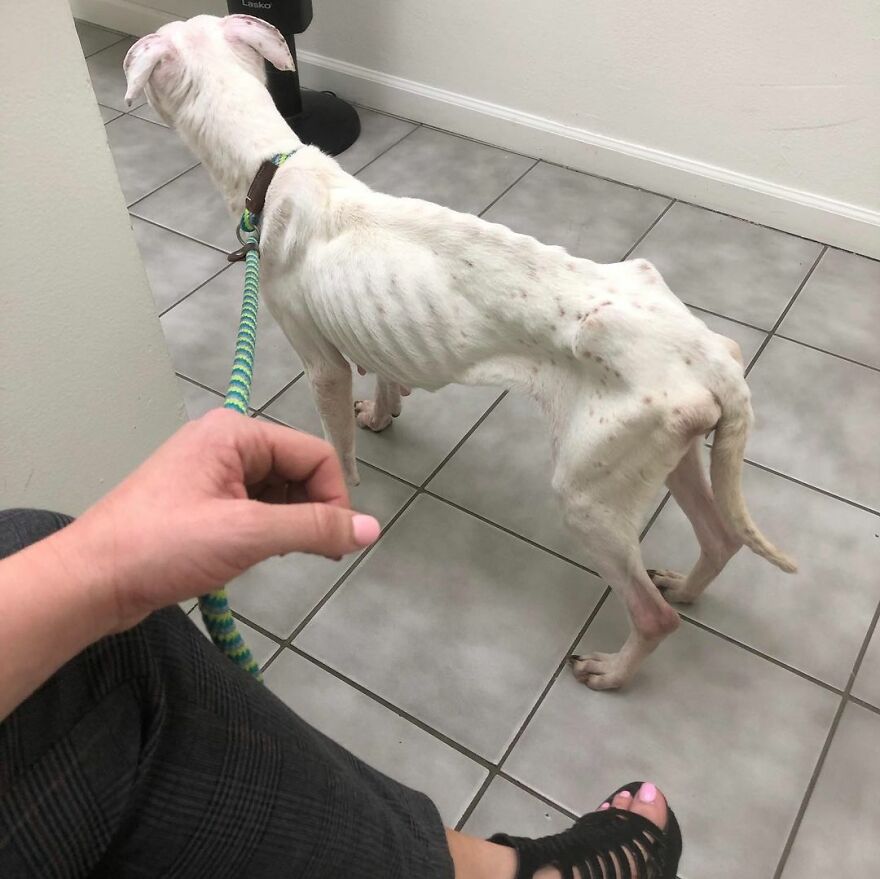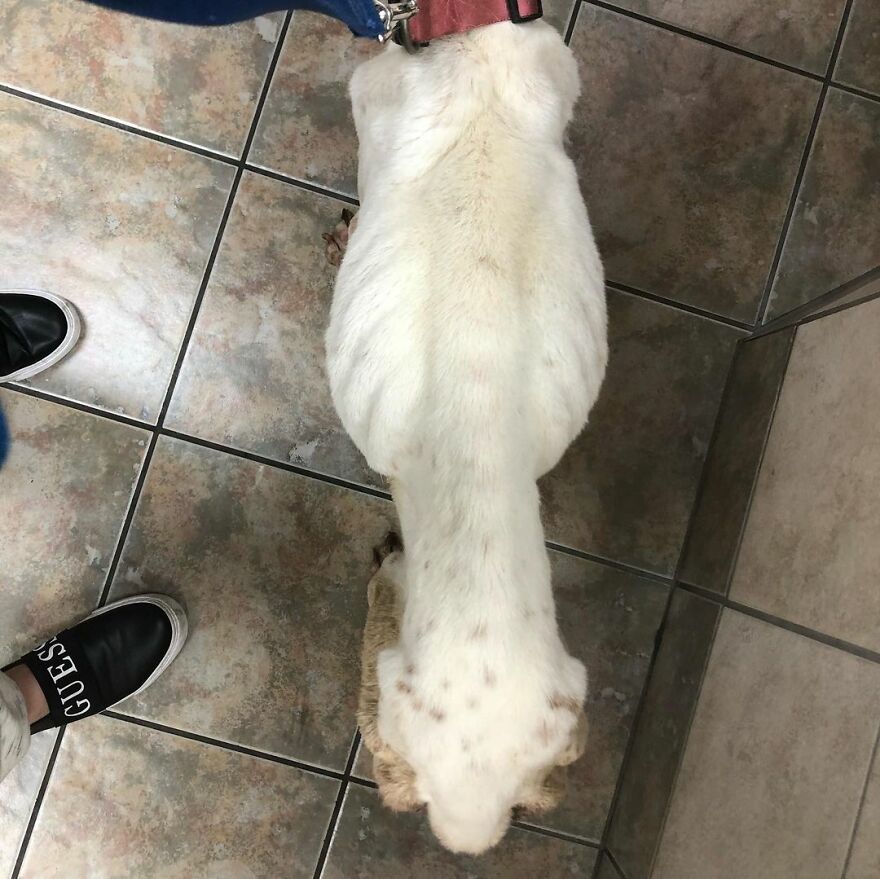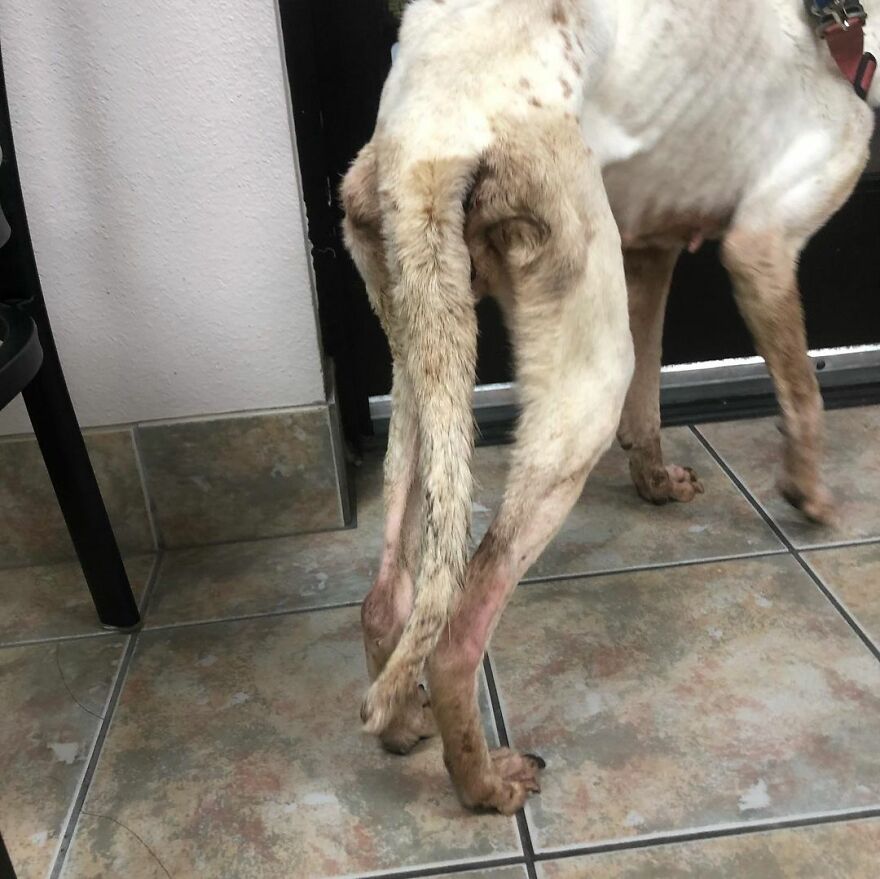 Tara taking her to her loving home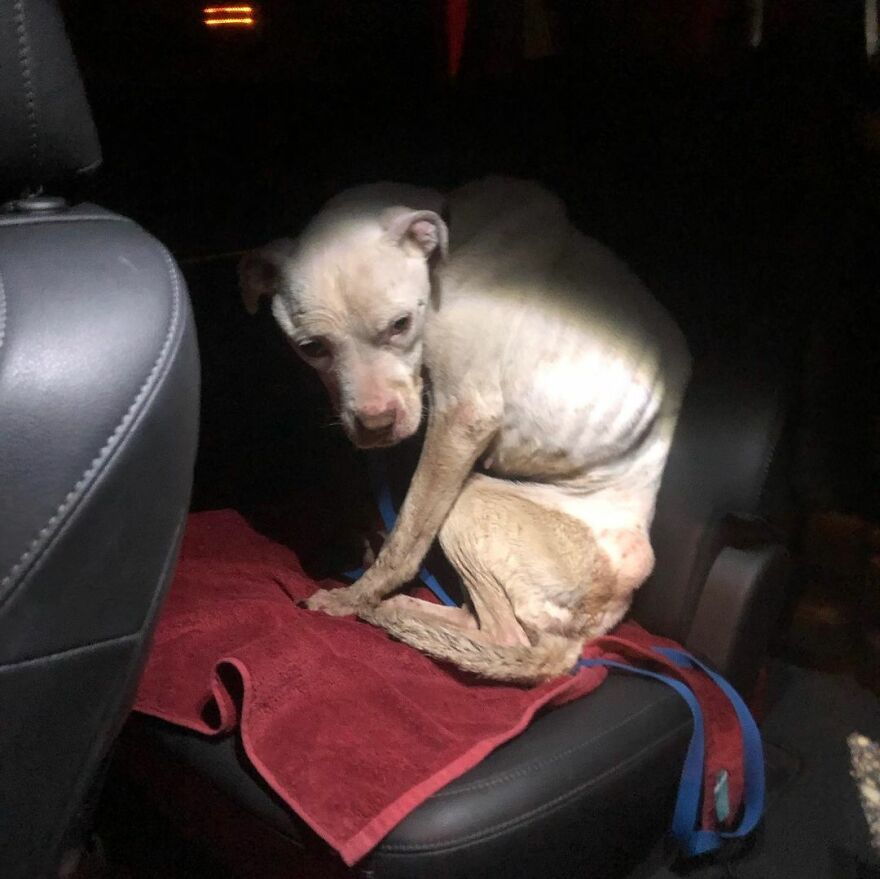 Giving her warmth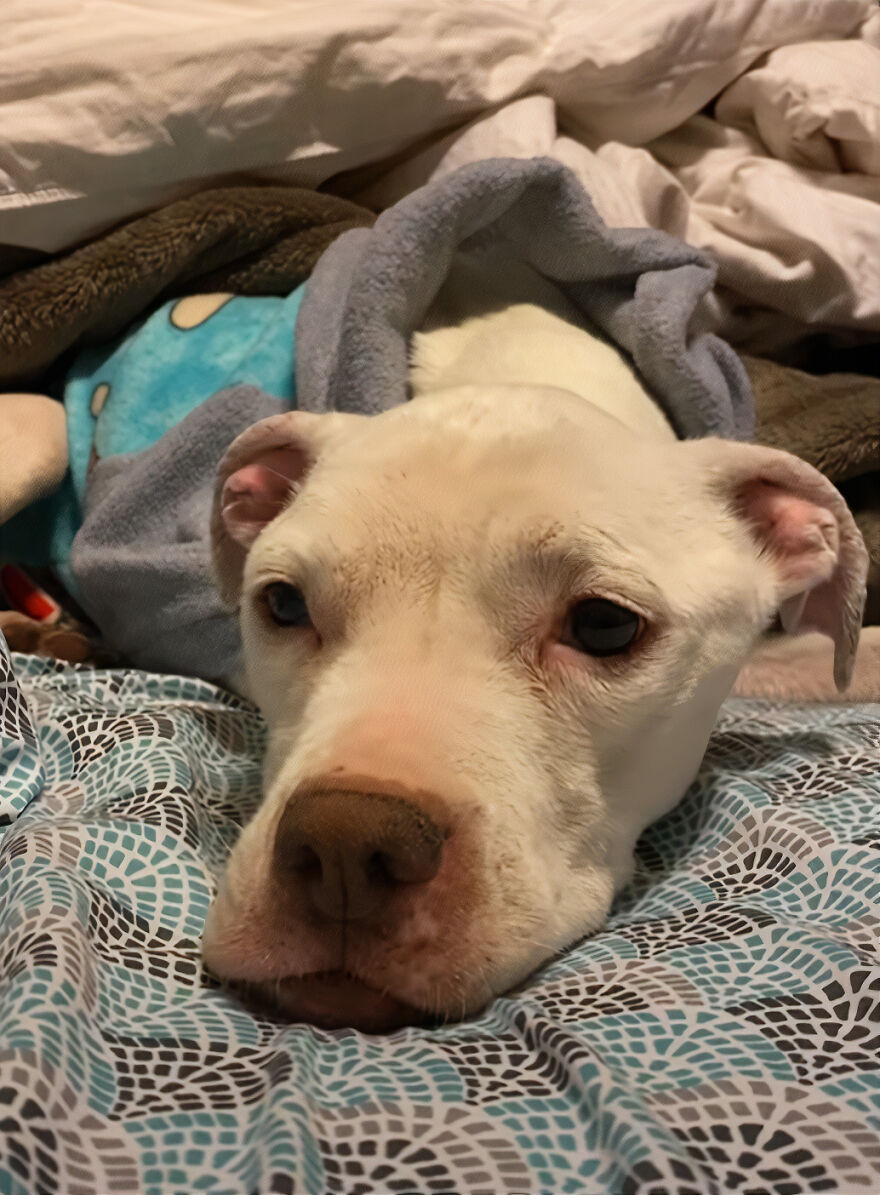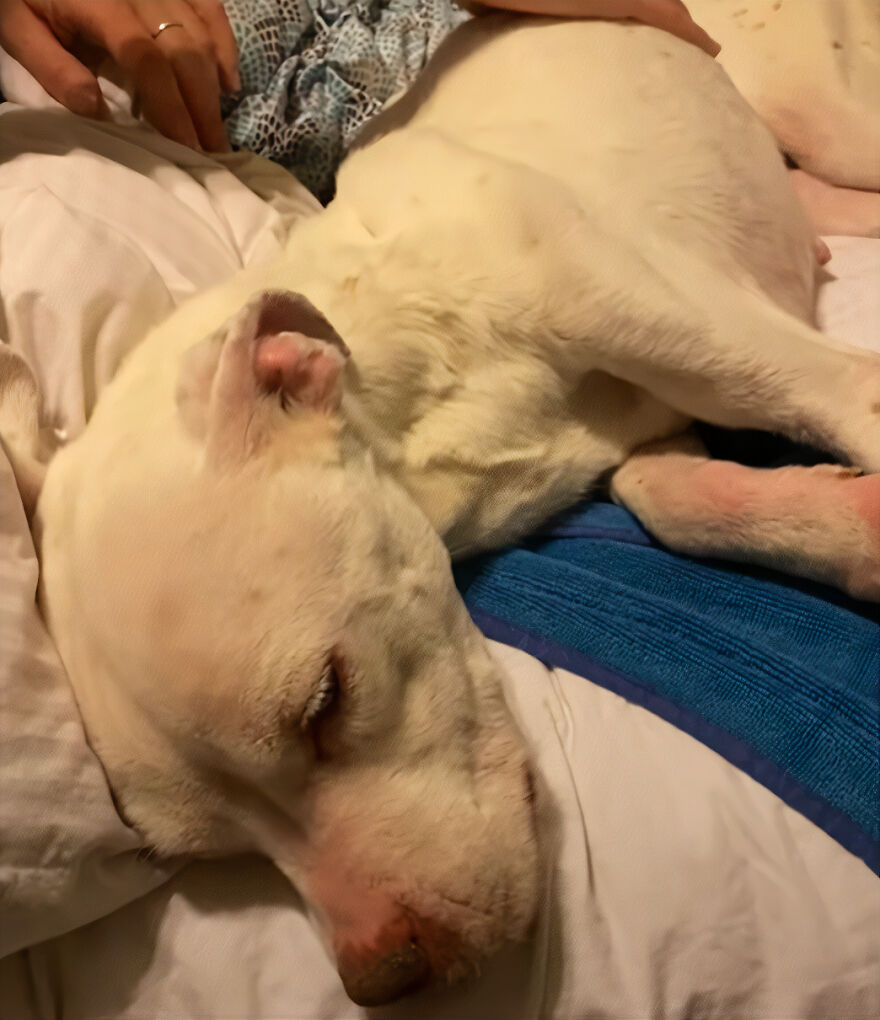 She took 5 days to stand on her own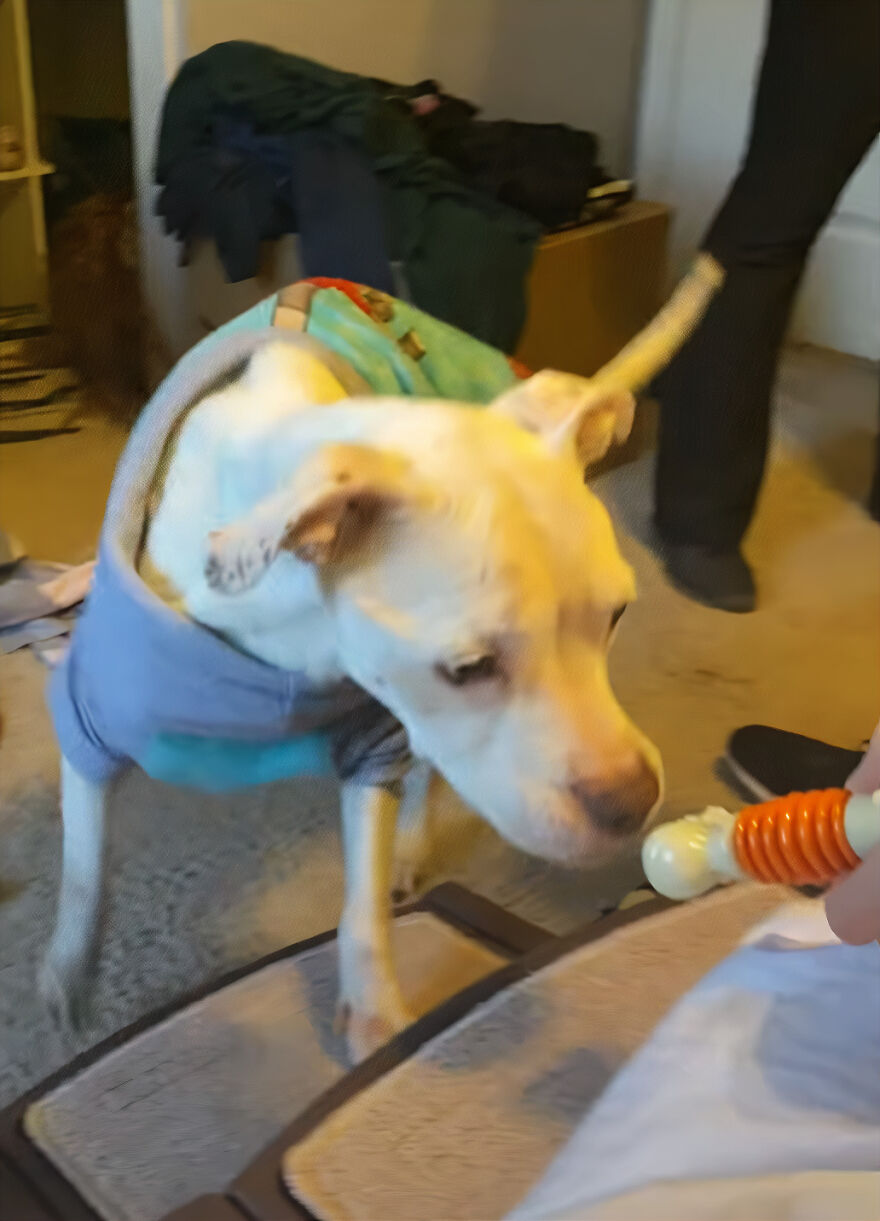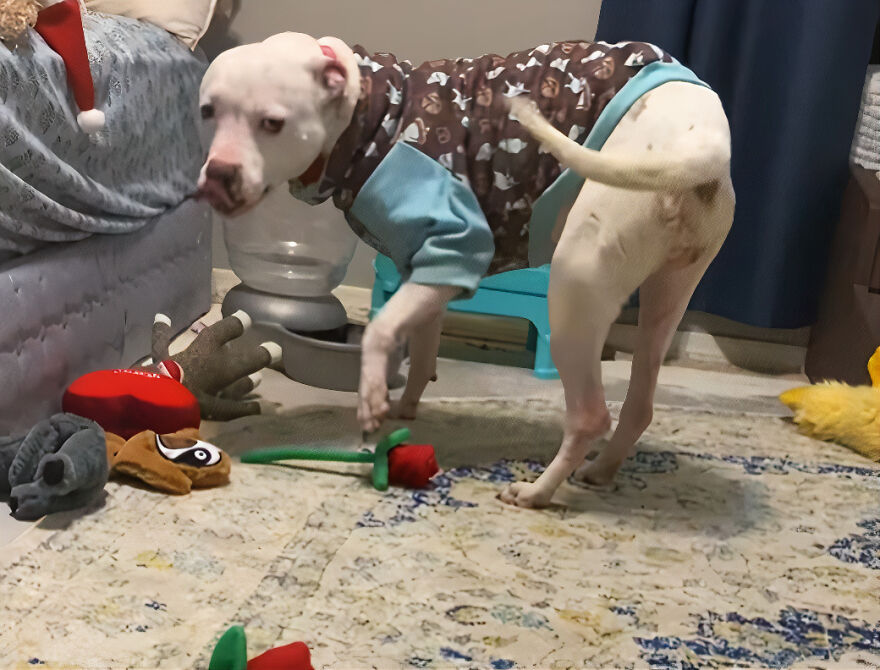 Now she weighs 57lbs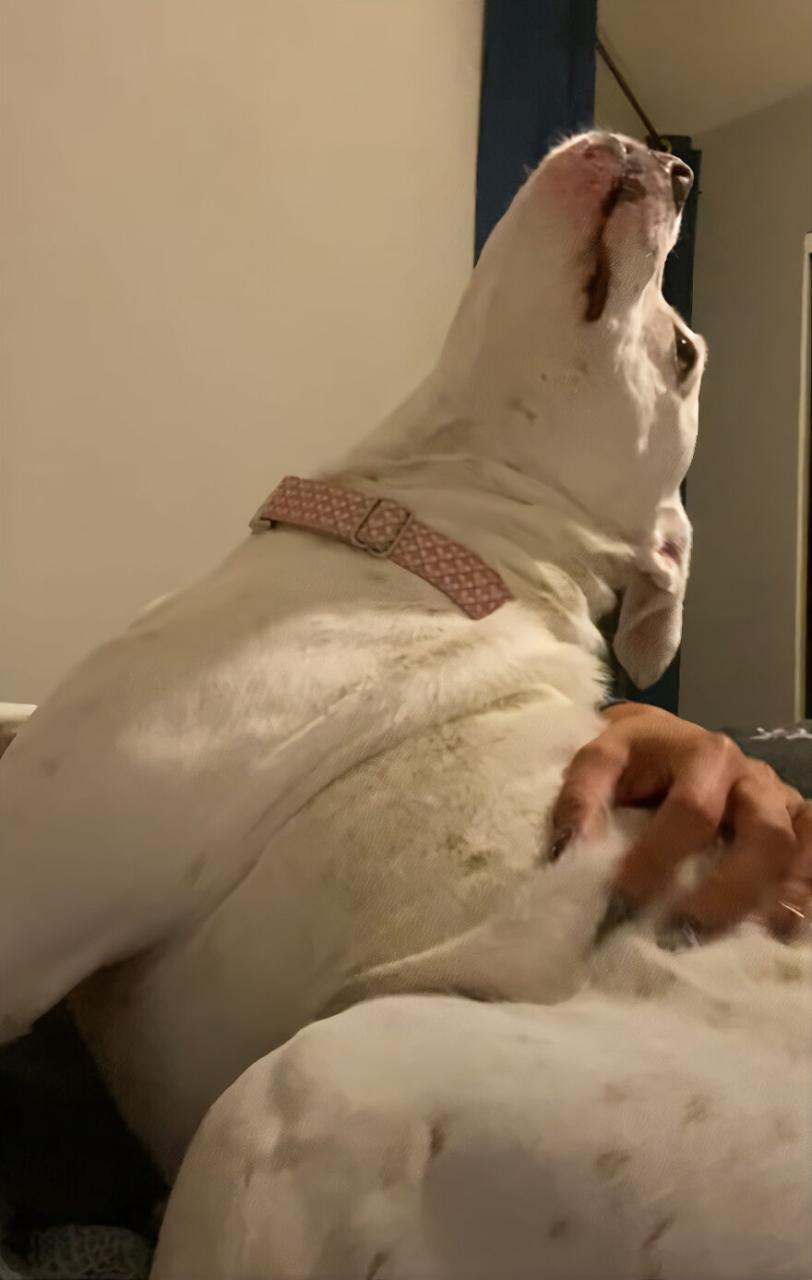 Look Daenerys having a swim at the lake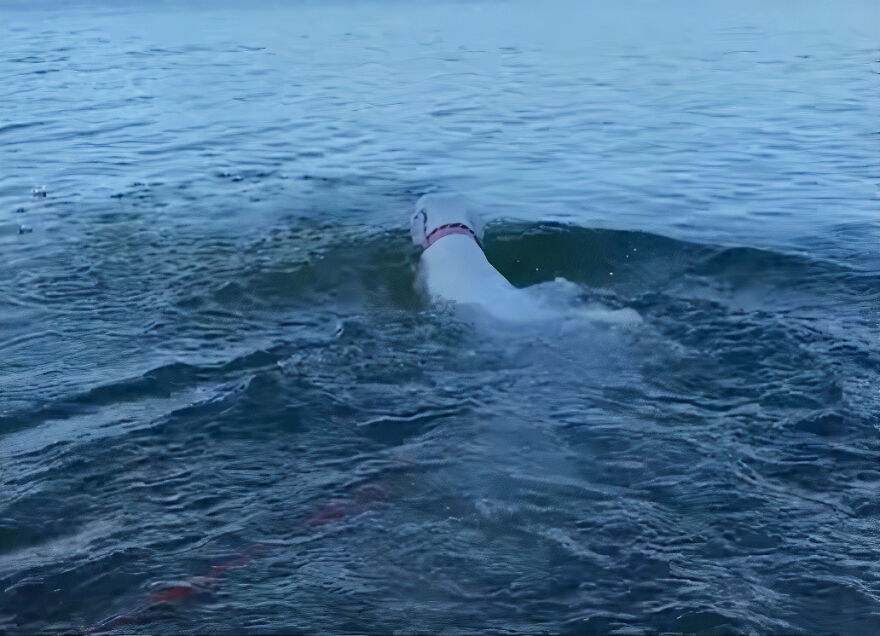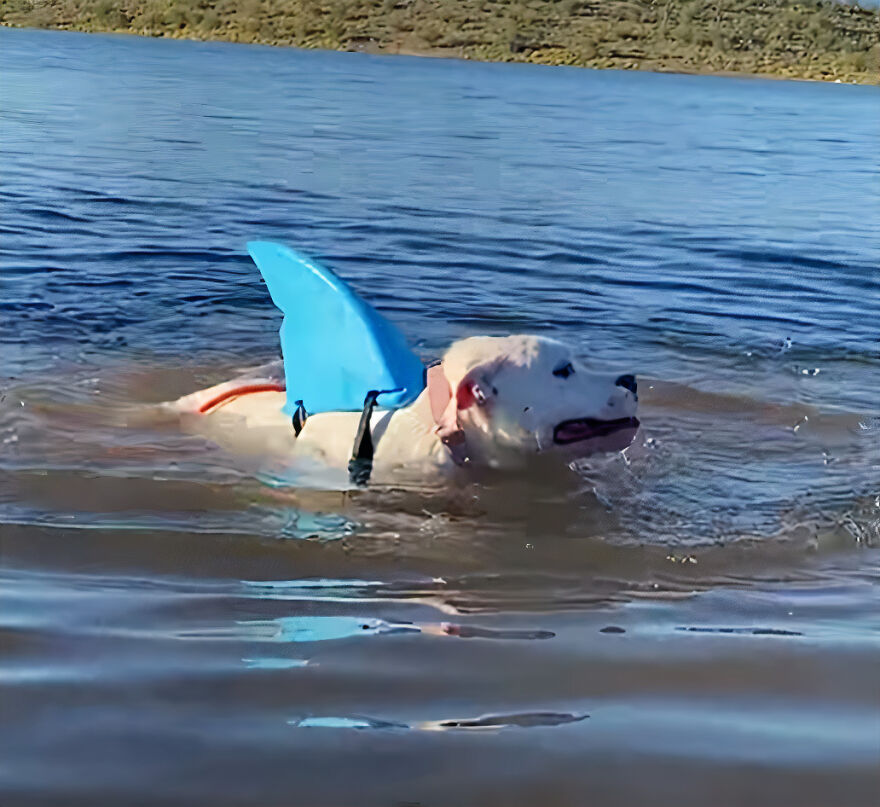 The foster owners drove Daenerys from Arizona to Colorado for a visit with her possible owner
From an interview conducted with Justine she mentioned that their story began when she was going through her facebook feed a video popped up from Dodo and she has been looking to adopt a dog for several months and that as soon as she saw this video she knew that Daenerys was the one. She sent an application and contacted the foster mom (@tarasfostersaz) and had an conversation with her. Tara said that they are looking for an home with no other pets and preferably older children and as Justine had neither of them the foster mom discussed regarding her application with the rescue owner (@bbshonorallbreedrescue) and agreed to let her adopt Daenerys pending an onsite visit. They were such dedicated people as they drove all the way from Arizona to Colorado. As soon as Justine saw Daenerys she was instantly in love with her.
Justine has been looking to adopt, but never found something that resonates with her, until she has seen Daenerys' story
Justine also mentioned that Miss D loves to ride and that she takes  Daenerys everywhere she goes. She highly prefers to go into Lowe's and Home Depot. And that she surely loves to be petted by everyone.
Foster care workers recommended that she'd be the only pet and the household had no children
Justine said that even though she adopted Miss D that she was the one who was rescued as she just divorced from an alcoholic man who was very destructive. And that she was struggling with life. She said that Daenerys gave her a life full of happiness and Justine also mentioned that Daenerys is the rescued rescuer.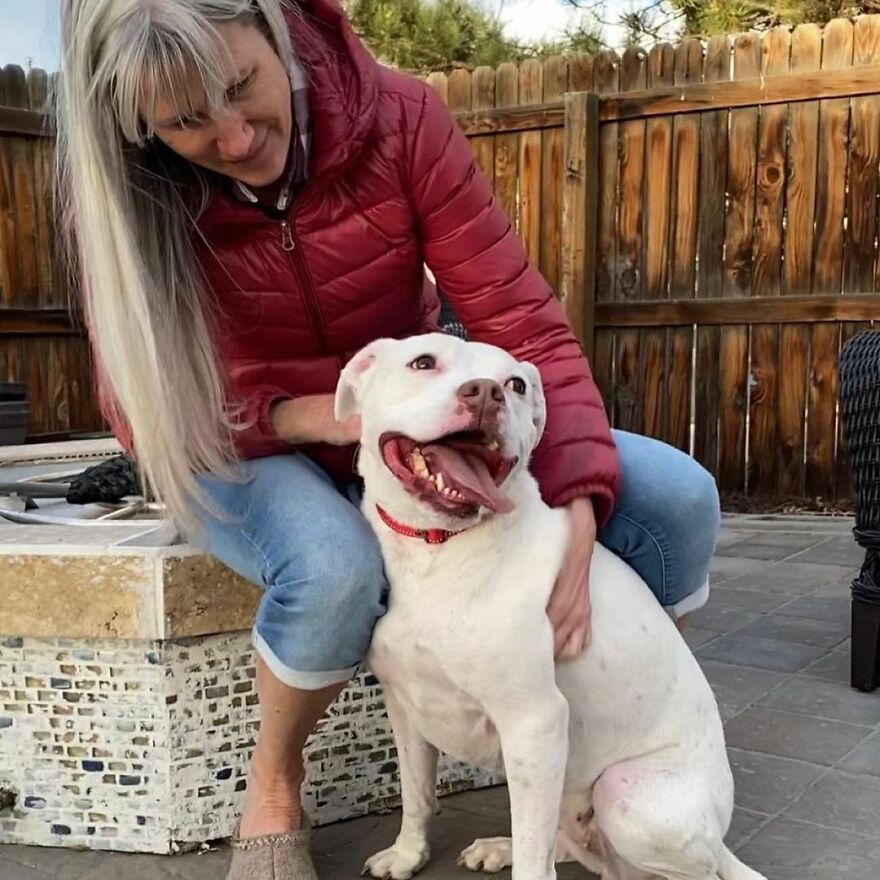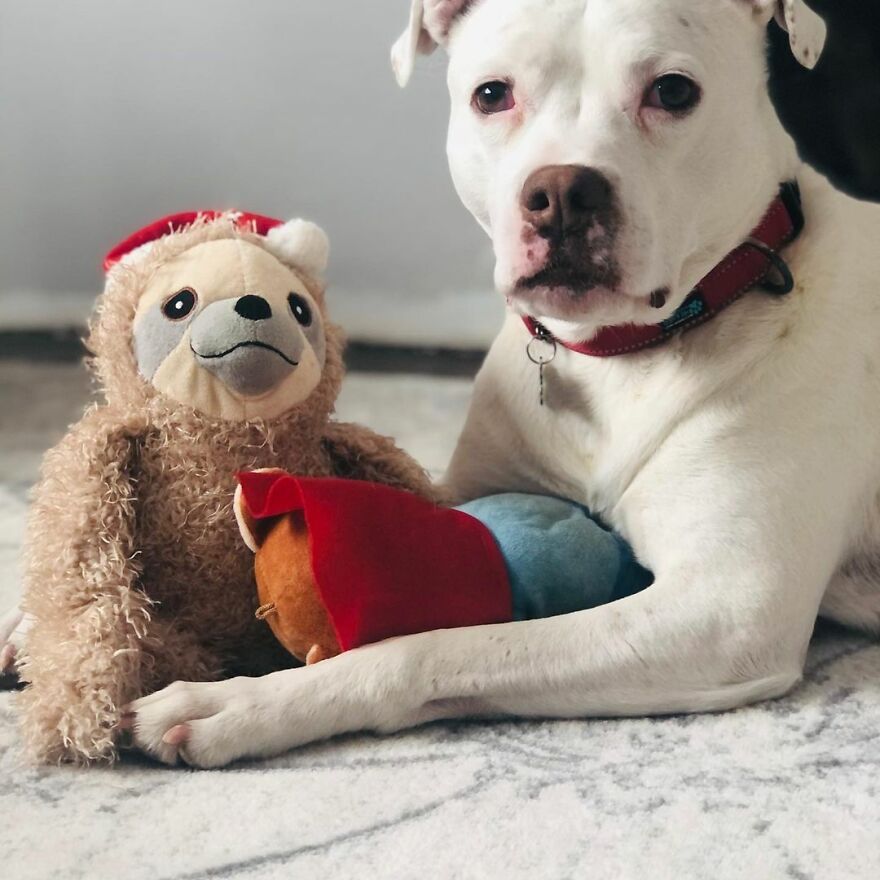 She's now a happy pup