Dogs
Broken By Losing A Babies, Pitbull Finds Comfort In Caring For An Orphan Puppy
When Daya was picked up by animal control, she was a pregnant stray pit bull wandering the chilly, wintery streets of York, South Carolina.
Her rescuers felt mercy on the sad pup and called out to Halfway There Rescue because they didn't want her to give birth in the shelter. Fortunately, the rescue decided to take the sweet puppy in as a foster.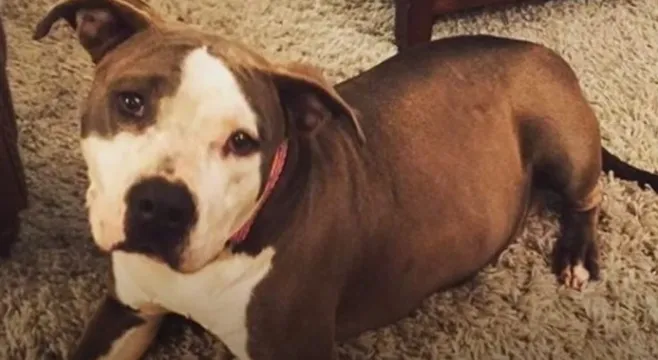 Unfortunately, Daya was not very healthy from her time on the streets and was suffering from an infection. Tragically, she lost her babies and needed emergency surgery to save her life.
As Daya's body recovered from her ordeal, her broken heart was having a hard time. The dog was sad and grieving the loss of her puppies. The Halfway There Rescue wanted to help her get over her emotional wounds.
Enter Raisin.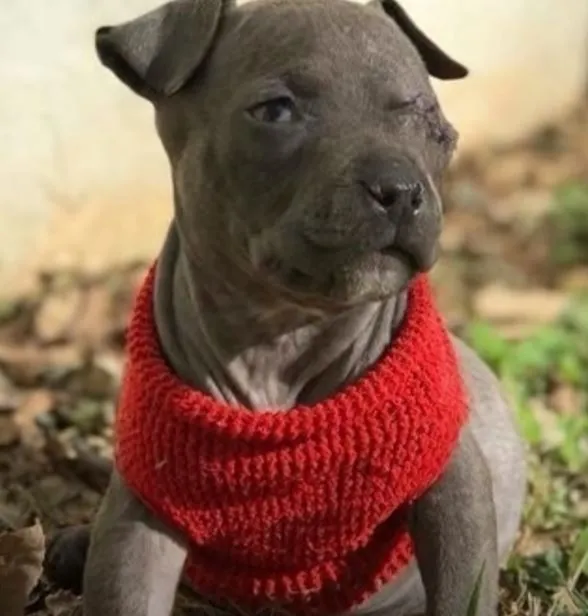 Raisin was an orphaned puppy that also happened to be at the rescue. The dog was an orphan found wondering on a road with an eye injury. He was also too little to be living without a mother.
The shelter decided to put Daya and Raisin together and that's when their healing began to happen. The sweet pair immediately began to bond and helped heal each other's broken hearts.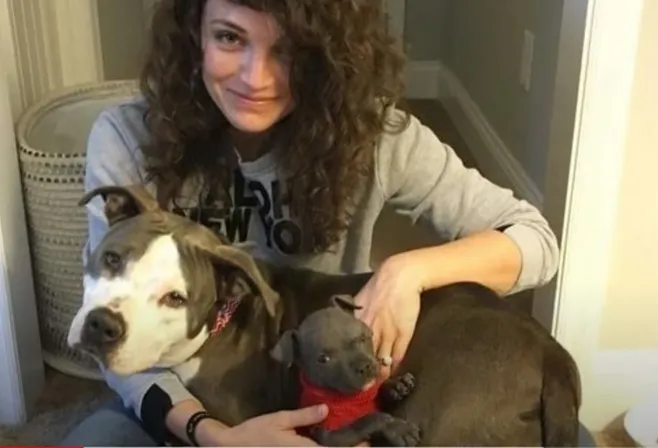 Daya raised Raisin as her own puppy. Raisin felt love from a mother for the very first time. The two were very happy together until Raisin was old enough to be weaned. After that, Daya found her happy ending with her foster family and another foster kept Raisin, who also got a new little fur brother named Charlie!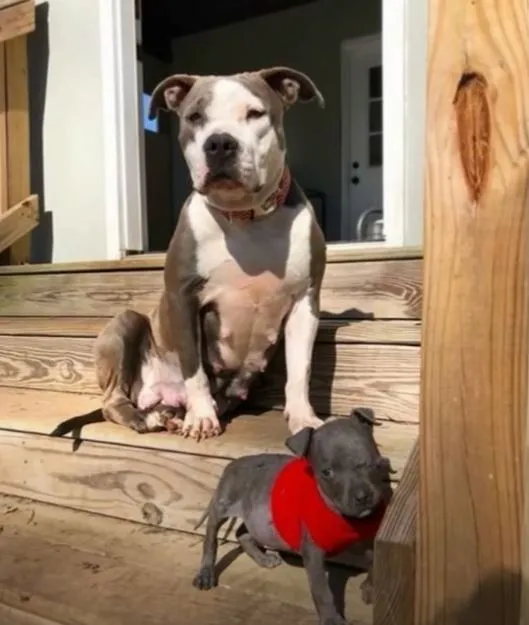 We love this happy ending and are so happy that fate brought these two cuties together. Please pass along their sweet story with your family and friends.