A walk turned into a sad day for Simon Kitchen, a 51-year-old man who lives in the United Kingdom with his faithful dog companion, Bobby, an American bully. When he walked through Cumbria, the little dog suddenly started running but disappeared after his owner slipped.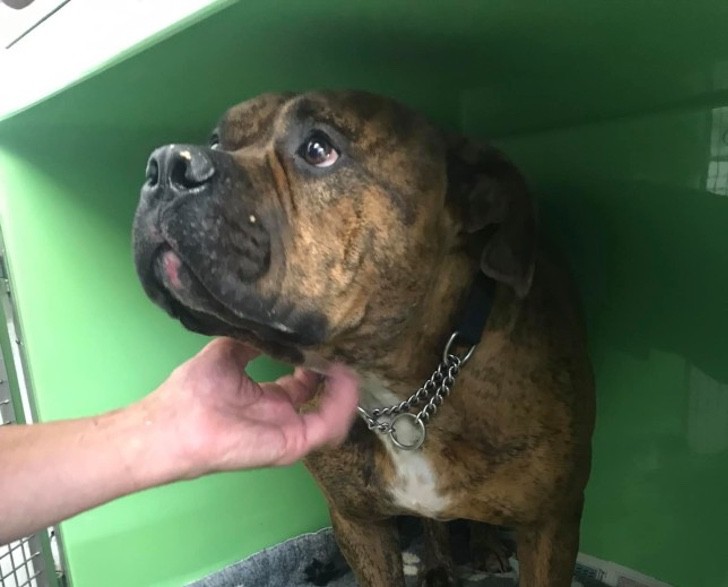 The River Rawthey was nearby; he realized that when he looked everywhere for it. So he was afraid that the river had dragged him since the current was swift and had rocks. The concern was as great as the anguish. But he acted as quickly as possible and immediately reported that his dog was missing so they could begin a search. He didn't give up and looked on his own too, to be twice as helpful, and he needed to see Bobby again. He was like this for six days.
When he had already assumed that his faithful friend had died, he received a call from Farmgate Veterinary Surgery, a Cumbrian veterinary center located in the same area where Bobby was lost. They had important news to give him. And the happiness could not be more when Simon learned that his puppy found. He had been found by a farmer named Nick Fecitt 1.5 miles downstream in Dowbiggin. The animal was sitting on a rock in the tributary and went to help him. The veterinary center summoned Simon to reunite with Bobby. The moment was so exciting for both of them that the little dog ran to hug his beloved owner, who was left on the floor from receiving so much love.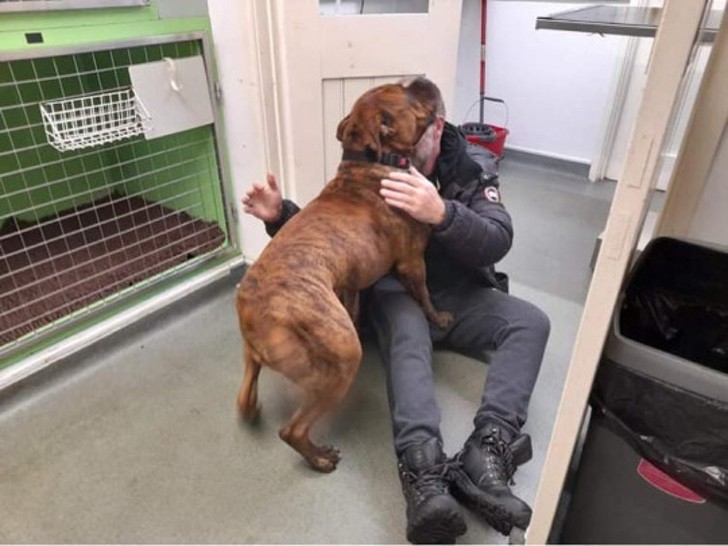 And to improve that moment, by pure coincidence, the day he chose to return and meet again was precisely the day of Simon's birthday. And he received the best gift in the world in his arms. When I got the call from the vet, I was over the moon. I thought it was going to be the worst birthday of all, but it was the best of all," said the man.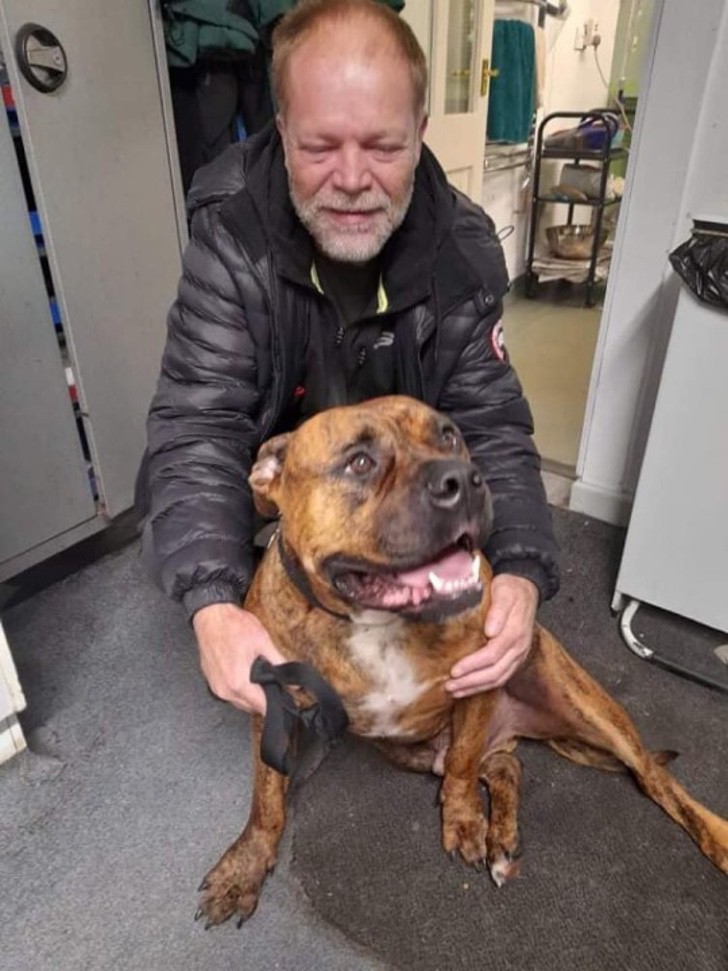 "I am thrilled to say that Bobby and his owner, Simon, have finally reunited. Today is Simon's birthday, and I don't think he could have had a better gift. Simon couldn't even speak; he was so stifled. He was convinced his dog was dead, "said a Farmgate Veterinary Surgery worker. Indeed, they will be much more careful from now on so that it does not happen again.
Share this story with your friends and family so they can see the love you feel between a dog and its owner.