Dogs
New Yorks First Pit Bull Police Dog Is Breaking Down Stereotypes For Her Breed
Many people see pit bulls as a nasty breed. This is mostly because cruel people have exploited them in dog fights throughout the years. There were also several media headlines about pit bulls attacking or mauling small toddlers to death, says moneysavingbasics.
The fact is that these dogs may be just as loving and sociable as any other breed. We just need to give them the opportunity to prove everyone incorrect.
Fortunately, one female pit bull named Kiah is doing just that. After she was discovered roaming around the streets with a bloodied head, authorities were able to track down her owner and punish him for animal cruelty. Kiah later became a resident at the Kirby Animal Shelter in Texas.
The employees at the shelter discovered the dog was much too bright and kind to be kept there, so they initially sought to find her a permanent home, but as time went by, they decided she would become an excellent police dog.
Kiah soon entered the Universal K9 program, where she wowed everyone. She was vivacious, outgoing, and simple to train.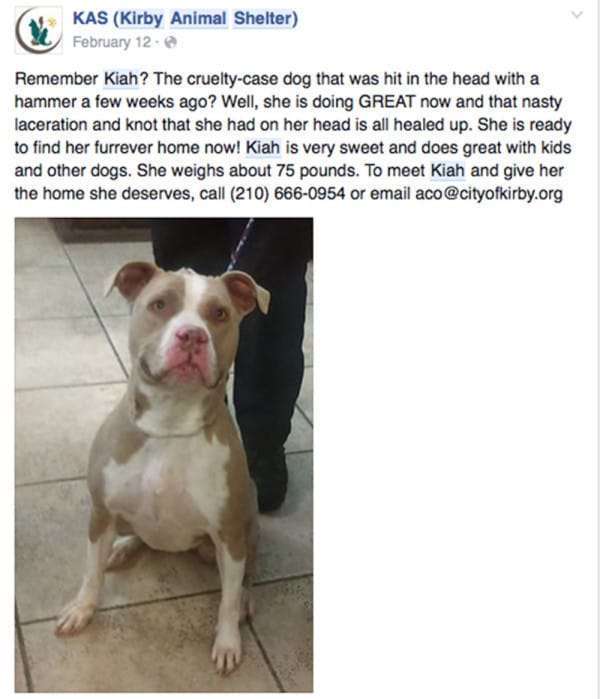 Now, after she's undergone the training, Kiah became the first Pit Bull police dog in the state of New York. She's currently working as a Rookie K9 Sniffer Dog at the Poughkeepsie Police Department. Kiahâ's handler, Officer Justin Bruzgul, says (If the dog has) the energy to use her nose and want to please her handler and do that working job, it doesn't matter what breed it is.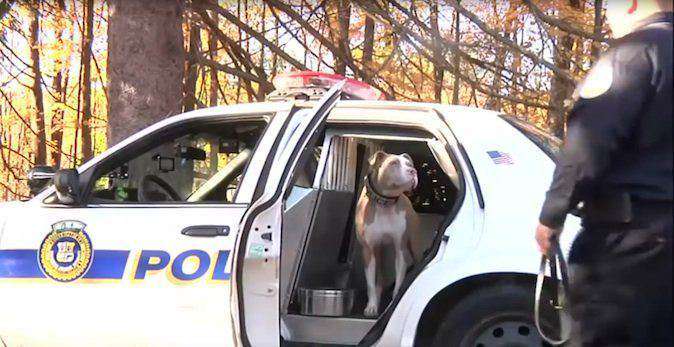 When she's not fighting criminals, Kiah is fighting stereotypes about her breed. The Kirby Animal Shelter wrote on Facebook, "So proud of our Kiah! She [is] setting the bar high by proving that pit bulls can make our neighborhoods safer, not more dangerous."