Uncategorized
An Officer Saves A Chained Pit Bull In The Freezing Cold And Is Rewarded With A Kiss
While performing a property check at the Parsippany Animal Control and Shelter last week, Officer J. Williams discovered a medium-sized Pit Bull chained to a fence with a red leash. Someone had left a toy, a bag of food, and two bowls for the dog.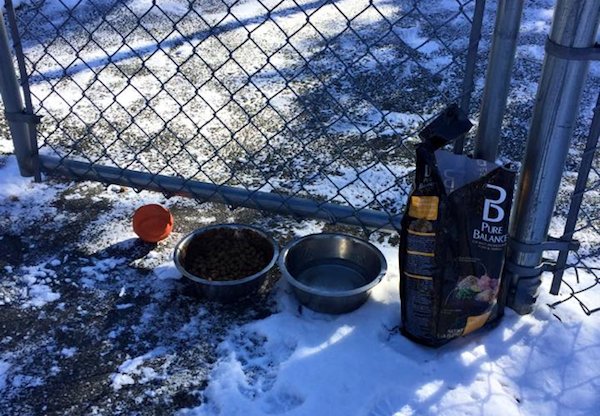 The Pit Bull was left sometime between 9:00 A.M. and 10:00 A.M. in the morning, but the weather outside was already quite cold. It was 23 degrees Fahrenheit (-5 Celcius) with a wind chill dropping it to approximately 7 degrees. It's no wonder the bowl with water was frozen solid!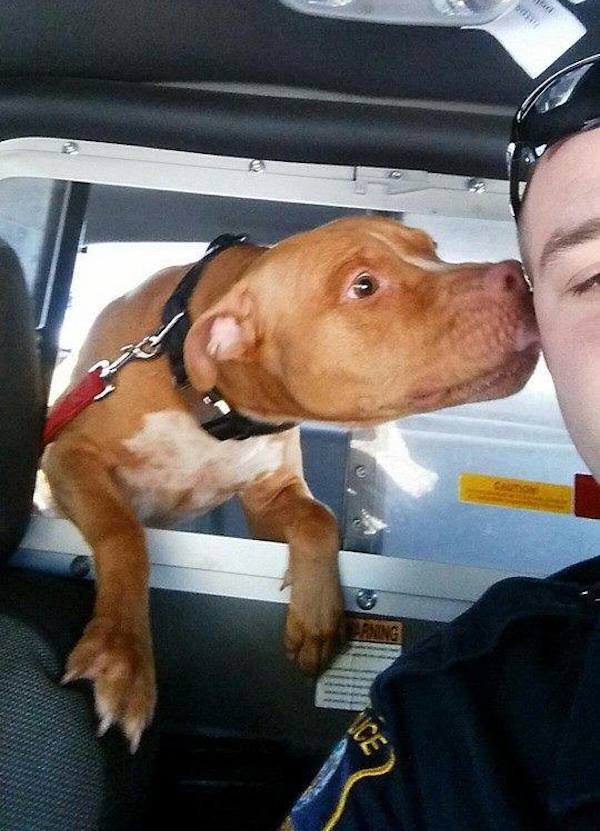 Officer Williams picked up the unknown dog and brought him into his patrol car to warm him up. The Pit Bull immediately gave him a thank you kiss!  While Officer Williams waited fora Parsippany Animal Control Officer to arrive he couldn't resist taking a selfie of the sweet moment.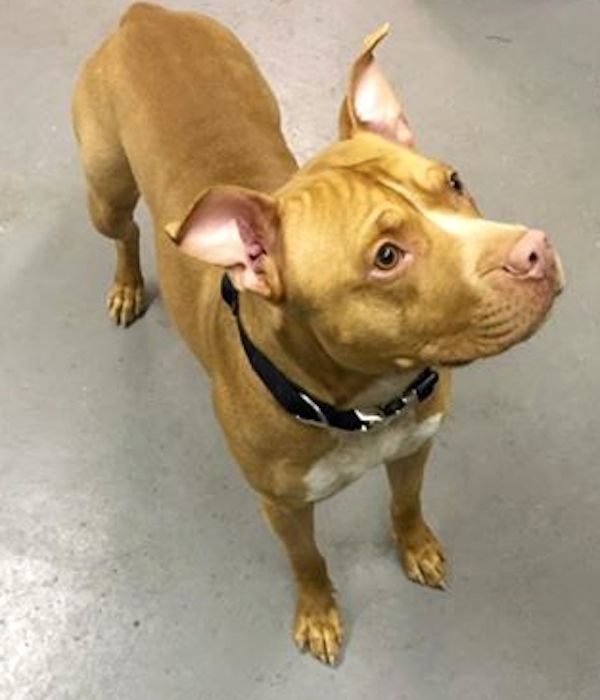 Once the animal control officer arrived the Pit Bull was brought into the shelter. Luckily the dog appears to be unharmed. The Parsippany Animal Control and Shelter is currently looking for the dog's owner.