When a fearful pit bull is abandoned by her owner, she changes into the nicest girl once she realizes she is safe.
Hope for Paws, a California-based animal rescue, was approached about a pit bull that had been abandoned at a fast-food restaurant. The majority of the calls they get are concerning abandoned pets, and they labor around the clock to assist as many as possible. They promptly sent JoAnn Wiltz and Alex Babcock to the dog's rescue.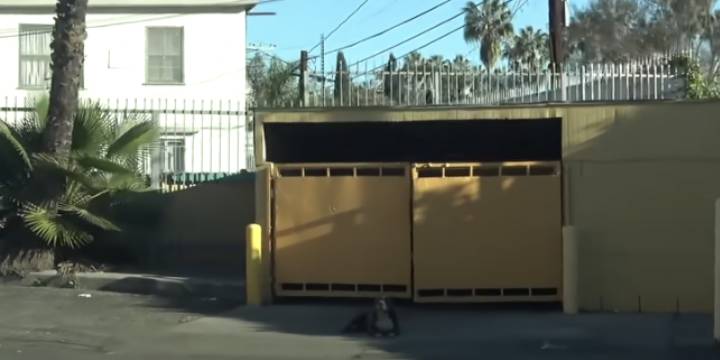 The girls pulled into the parking lot of the restaurant and immediately spotted the pit bull resting in the sun. However, as they approached the frightened dog ran and hid behind the dumpster.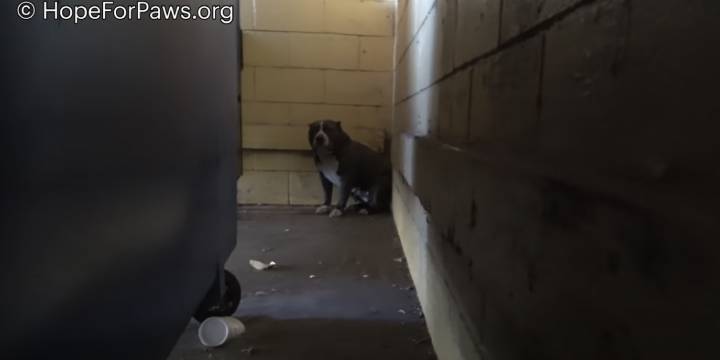 A few minutes later the garbageman arrived to pick up the trash but was patient as the rescuers earned the dog's trust. They tossed pieces of hamburger to her, and she quickly warmed up to them.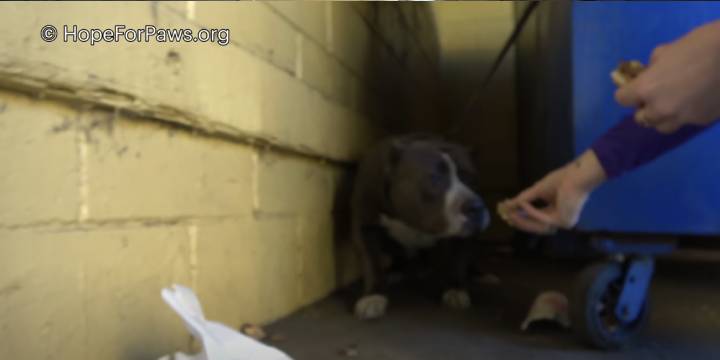 Within a matter of minutes, they caught her and were feeding her out of their hands. It was clear she was a sweet girl and understandably scared.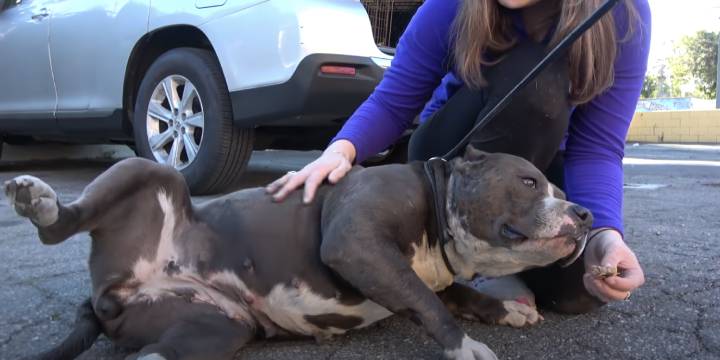 All her worry went away when she realized the girls were there to save her. She even rolled on her back for belly rubs before thanking her rescuers with kisses.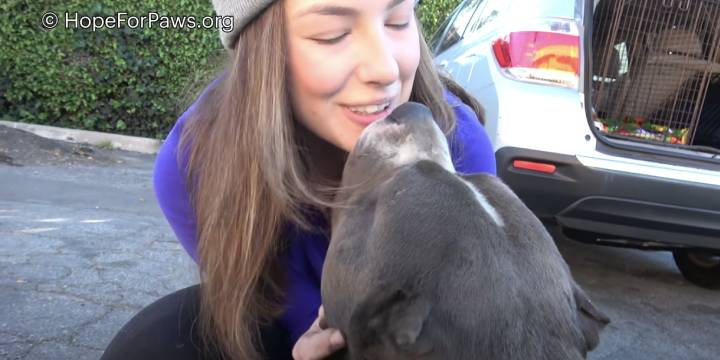 They decided to name her "Kisses" and brought her back to the clinic for warm bath. After her bath she transformed in looks and personality.
The shy and timid dog was replaced with a happy and sweet girl who couldn't stop wagging her tail and giving kisses.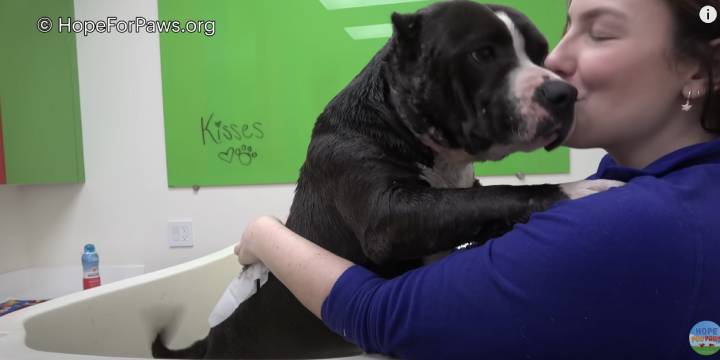 She was taken in by It's The Pits dog rescue who is currently looking for a foster home for her.
The shelter will provide everything she needs if someone will open their heart and home to her. Anyone interested in fostering her must live in or near the San Diego area and fill out a foster application online at itsthepits.org.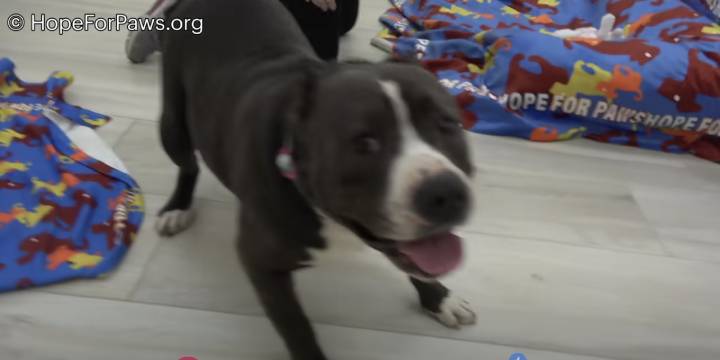 There is no good reason to abandon a dog. If you are unable to care for your pet, please bring them to your local shelter so they can find a loving home.
Watch the rescue video below and don't forget to share!