Dogs
Pit Bull Dumped By Owners In Park Finds New Life Purpose
"I couldn't believe someone would just come up to a park and push their dog out of a car and leave him."That's what Carl Anderson, an Air Force veteran, believed last month when he spotted the Pit Bull thrown in the park across the street from his home in Colorado Springs. dogheirs writes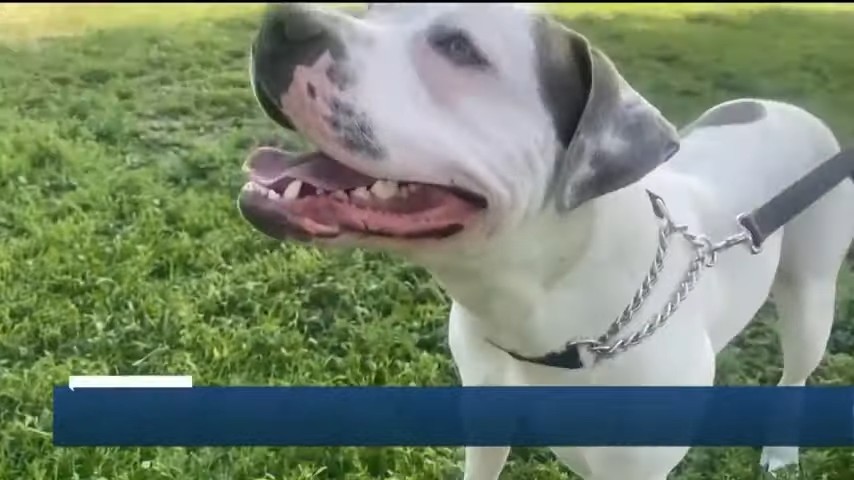 Anderson went to check on the dog but the dog was too scared to come to him. He returned in the morning to find the dog sitting in the same place and this time he was able to coax the dog home and give him food and water he told KOAA 5.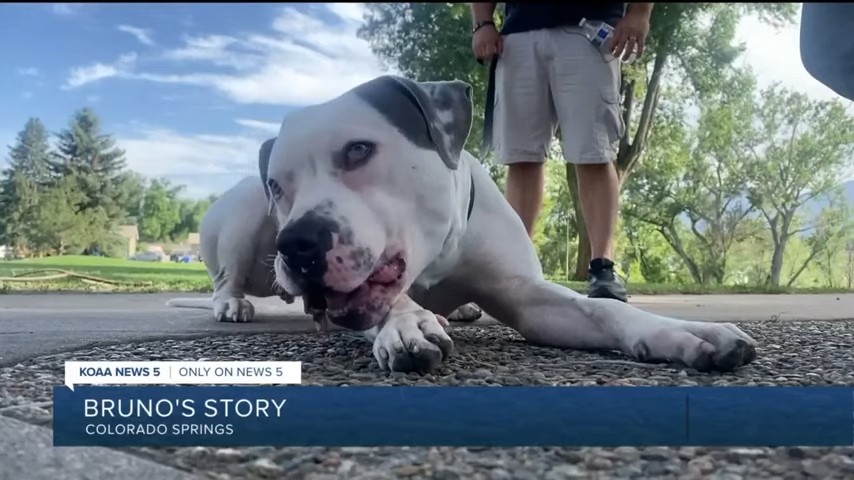 Anderson called Animal Law Enforcement (ALE) and the dog – now named Bruno – was brought to the Humane Society of the Pikes Peak Region. But Anderson couldn't get Bruno out of his mind. He volunteers for Victory Service Dogs, a local nonprofit organization that trains dogs to serve first responders and veterans in Colorado Springs. Bruno is a young dog, and an ideal candidate for training to be a service dog. So, now a month later, that's what's in Bruno's future. The shelter has agreed to let Anderson foster Bruno.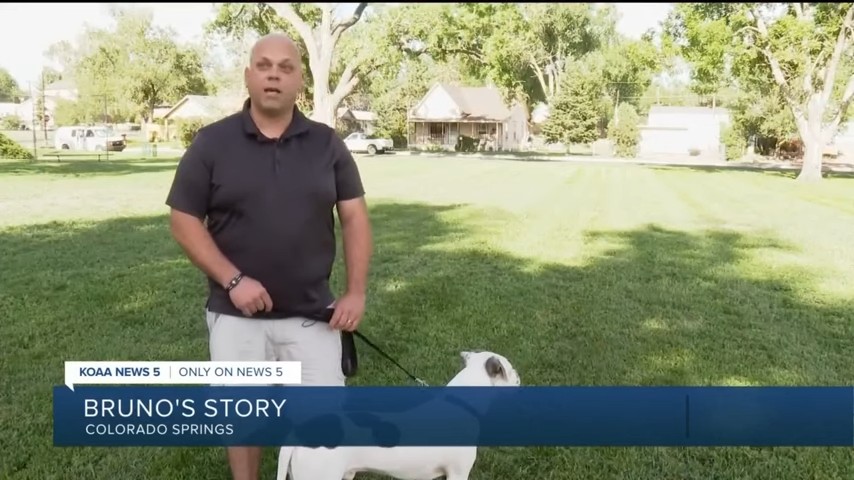 "My family's already falling in love with him so it won't be easy passing him on," Anderson told the news station. But he knows Bruno's life will be better. "From whatever life he left behind unwillingly to helping make someone else's life better."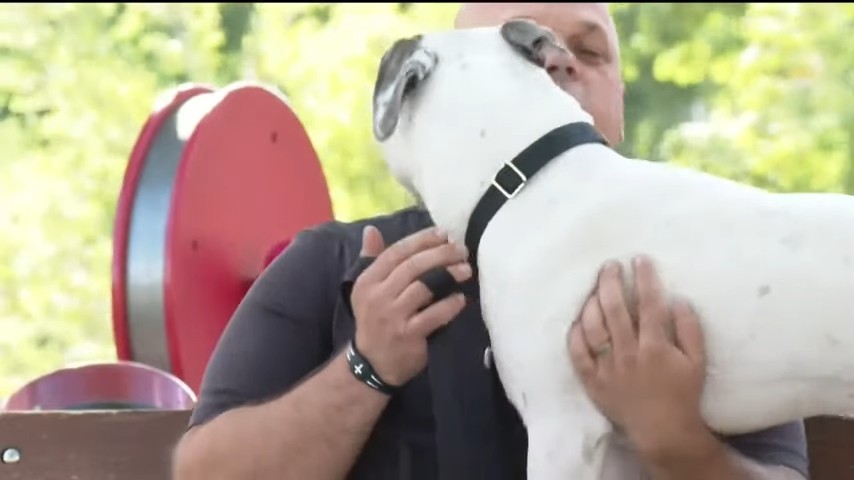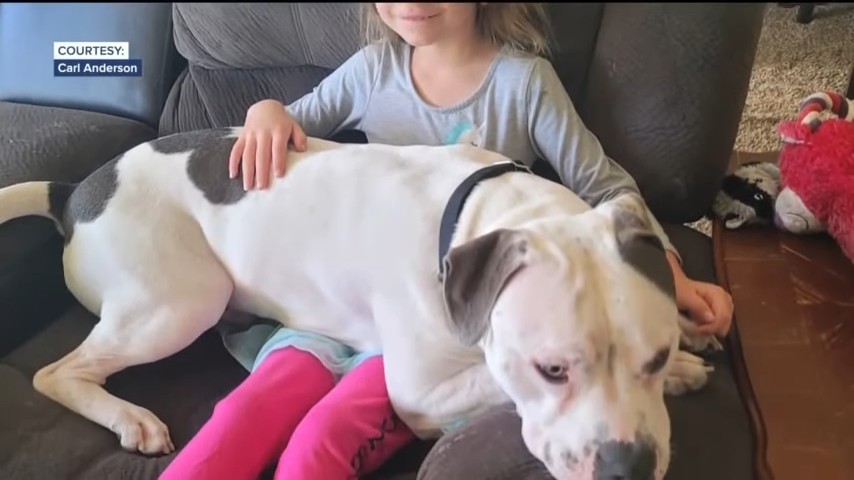 It should be noted that Bruno's owners were located by authorities and they are now facing misdemeanors for Cruelty to Animals.