Dogs
Pit Bull Spends 400 Days In Shelter, Finds Her Forever Home
A stray pit bull, just a year old, and her six puppies came to the Humane Society of Wickenburg in Arizona. Lola's puppies were swiftly adopted, but she was never given the attention she deserved.
The staff at the shelter couldn't understand why such a sweet dog like her was still there a year later. The pit bull is now two years old and has spent half of her life in a shelter, and she deserves to be adopted permanently. All she desires is a home filled with toys and a family to love.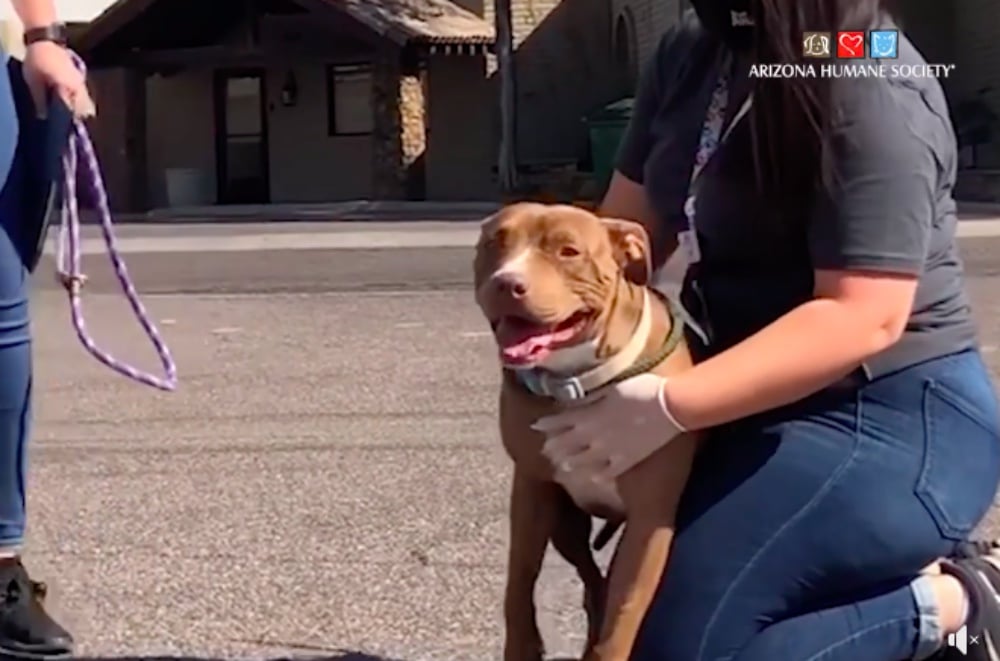 Lola has waited patiently for 400 days for someone to choose her, and when no one came to adopt her, the shelter then reached out to a partner shelter, Arizona's Humane Society in Phoenix.
Even though AHS's program,
"Project Reachout Program," is usually for the abused or injured dogs, they agreed to take on Lola. The staff there quickly got their hearts stolen by her and were just as confused as to why no one has adopted her.
The shelter then posted about all of Lola's lovable qualities. They said that she is house trained, loves people, loves snuggling. And loves hanging out and being with her two-legged friends. She also loves belly rubs.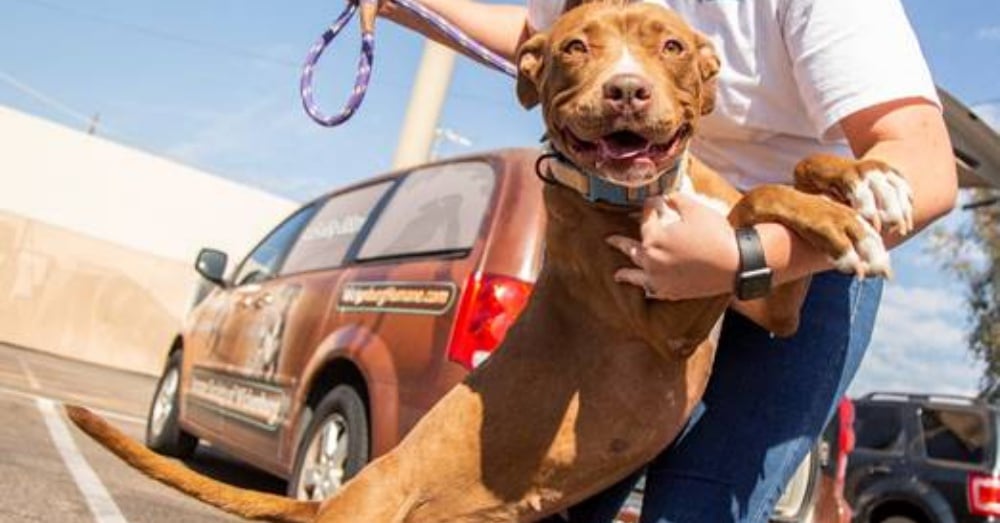 It seems like all Lola needed to get adopted and find a forever home was a simple "change of scenery". After less than a day, a family already asked about her. And after having a successful meet and greet, immediately adopted her.
The shelter happily posted that after only 24 hours at AHS that Lola was quickly adopted. Lola is pleased to be finally out of the shelter and having a new family. They also said that their goal is to save as many homeless pets as possible with their program, just like Lola. She had such a massive grin during her adoption picture. And always remember, adopt, don't shop.