No one appreciates love and attention more than shelter dogs, especially shelter Pitbulls. This Pitbull was videotaped as he jumps for joy when he realizes he has been saved from death row. He grabs a box of tissues and don't you dare miss out on this poignant moment.Pitbull jumps for joy when he's adopted and saved from being euthanized.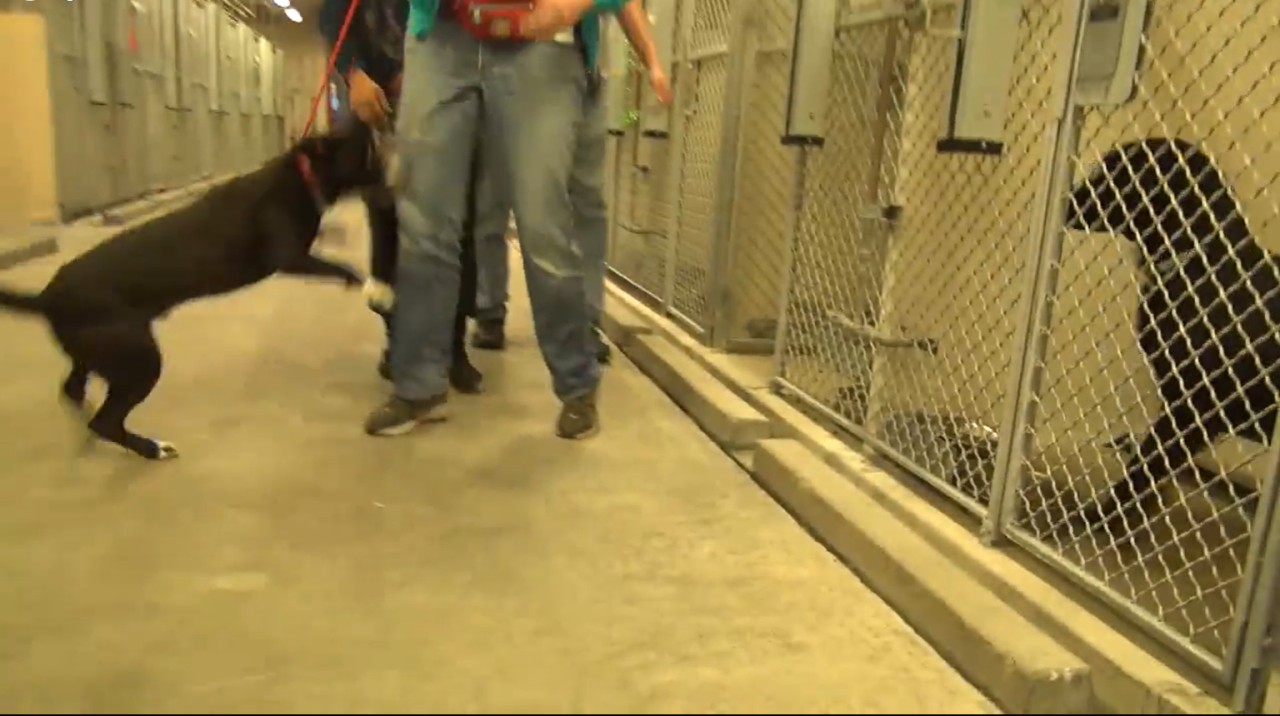 When he was just eight months old, an adorable young Pitbull named Benny came to the Carson Shelter in Gardena, California. Poor Benny spent most of his life behind bars, but his luck soon changed.
A family that chose to remain anonymous decided to adopt Benny and give him a forever home. When the young Pitbull is taken out of his kennel and jumps for joy when he realizes that he will not be euthanized, they managed to record it with the camera will surely make you cry.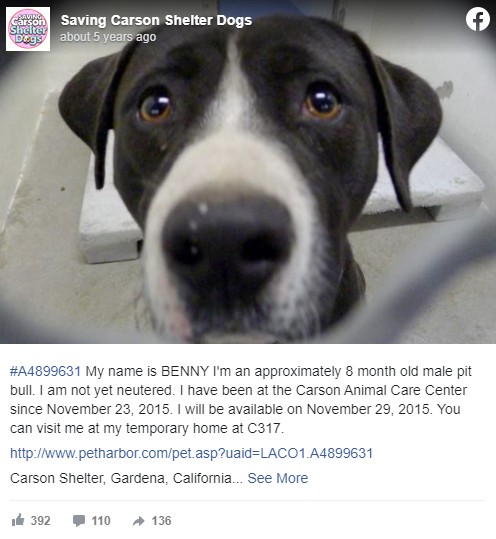 Shelter staff, who captured the heartwarming moment on video, posted it and captioned the post with: "This little extraordinary captured the hearts of everyone who passed through his kennel. He hit the jackpot when this beautiful family decided to bring him home. Thanks for everything you have shared with us; take a look at his 'way to freedom' full of many jumps and tail movements. Happy life, sweet Benny.
As you can imagine, the video went viral very quickly. It now has more than 7.1 million views and 54,000 comments—primarily people who wish Benny the best for his new life and home.
You can see the heartbreaking moment in this video below:
Share this story of liberation with your friends and family. This way, we can educate people to adopt puppies and allow them to live surrounded by love.