Due of his handicap, Ghost, a deaf pit bull mix, was judged "unadoptable." On the other hand, Swamp Haven Rescue discovered him in a Florida pound and sent him to Port Angeles, Washington. Barb Davenport, a K-9 Program Manager for the state's Department of Corrections and a long-time canine trainer, noticed him at that point.
She realized that Ghost does not have any even if he is deaf. She said that he is more focused because of his hearing impairment. Davenport believes that the white dog is the first deaf dog in the country as she's been training dogs for the state since the 1980s.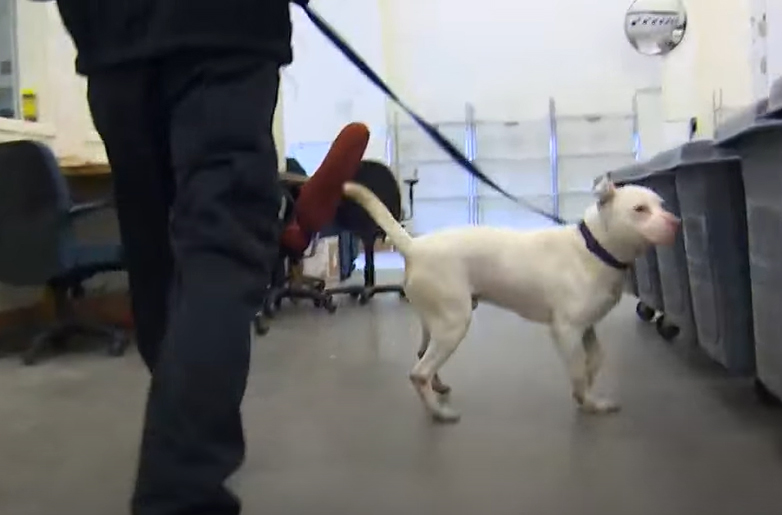 In January, the brave dog started searching for drugs inside state secure facilities like prisons. He has proved himself as a successful drugs detective. What a happy ending!
Watch the video below.
Share this with your family and friends