Dogs
Watch this woman and her Newfoundland dog execute the most difficult dance you've ever seen.
Massive Newfoundland and his trainer win everyone's heart with their dancing routine in the adorable clip. The couple appeared on stage at a dog show in Russia and wowed their fantastic performance.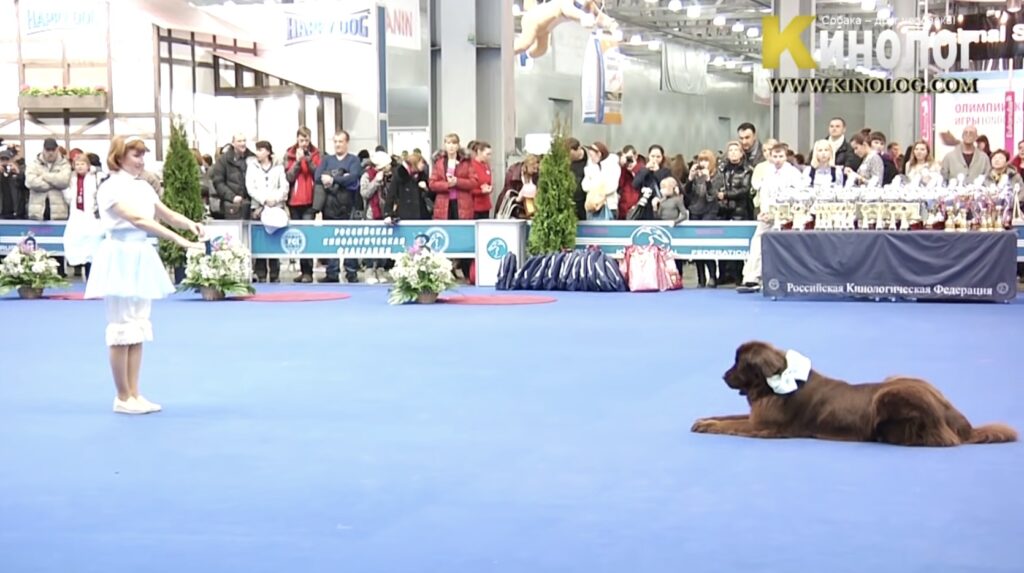 It's always amazing to see how much these two love each other as they dance around on stage for minutes at times during competition! Not only did we get some intricate moves that you can't find anywhere else; but it was also clear just by looking into this pair's eyes there wasn't anything but pure joy in what they were doing together- which made us all want more too (including me). The audience loved them so much. Their synchrony dance won not just the audience, but the internet as well, as the adorable footage of their performance went viral.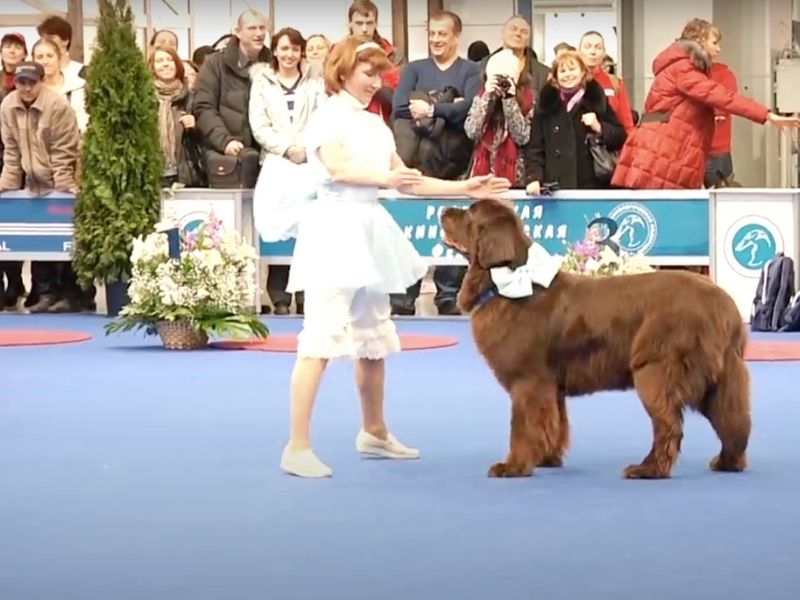 Beyond these perfectly executed dance moves, it's clear this pair have a huge confidence in each other. Needless to mention the amount of time they've been practiced. Though, Newfoundland are not the most famous breed for pace and agility, this gentle giant looks like having the skills of a ballet dancer.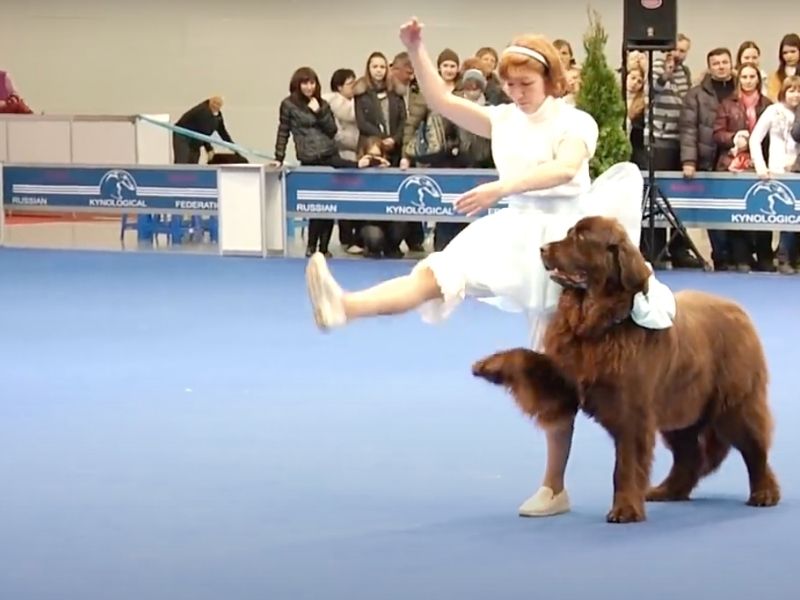 The beautiful performance begins with the woman robotically moving on the stage, but that's only to offer her the possibility to control her furry dance partner. She just trusts her dog so much, and as the music is rolling, he delivers what both his trainer and the crowd are waiting – something unseen. Judging by his grace and spontaneity, it is more than obvious, he's been doing this since forever.
Watch this lovely pair enchanting everyone with their absolutely adorable dancing routine!