Dogs
Weird "Pit Bull-Dachshund" Puppy Wanders Into Man's Backyard & Begs For Help
The Moultrie Colquitt County Humane Society received a call from a local man who claimed that a strange-looking dog had wandered into his yard and was begging for help. When the officers went to retrieve the dog, they were shocked to see that the dog actually had a Pit Bull's head on a Dachshund's body! They had never seen anything like it before, writes ilovemydogsomuch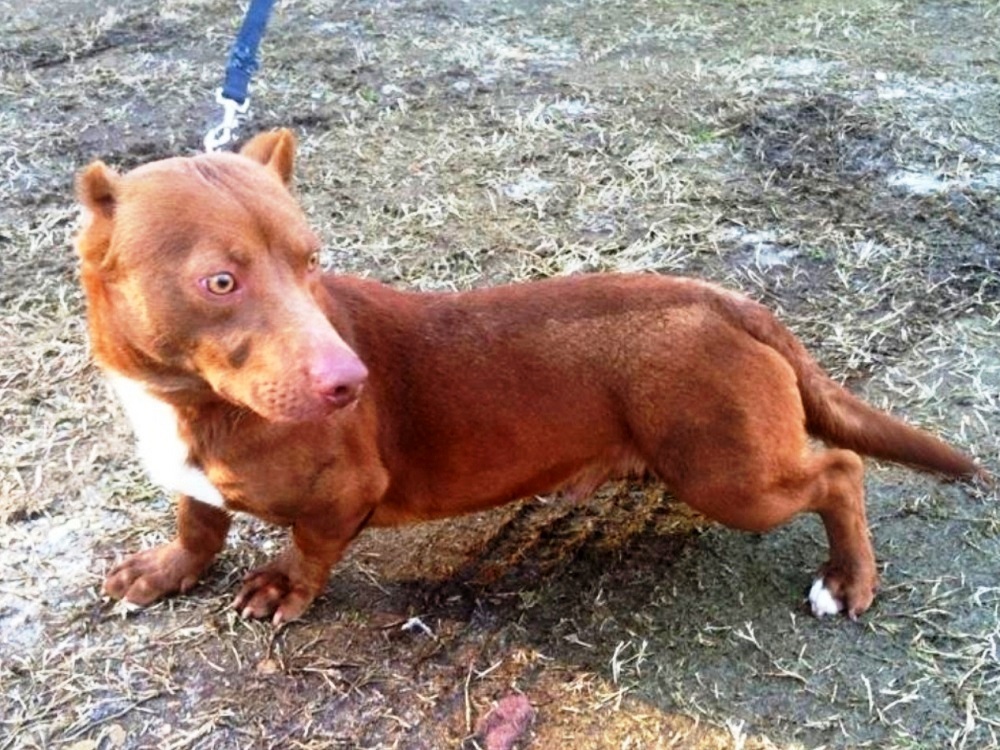 After the rescue, the shelter confirmed that the poor thing is actually a 1-year-old Pit Bull-Dachshund cross homeless puppy. They named this sweetheart Rami and put him up for adoption. Rami was an instant hit on social media, as people were fascinated to see a puppy with such a rare build! Within a few days, the shelter was flooded with thousands of adoption applications for this adorable boy!


Due to the heavy possibility of being misused for breeding, the shelter eventually discarded the adoption idea and accepted Rami as their own ambassador dog. Rami is now living like a boss with his shelter humans. Despite his Pit Bull DNA, Rami is a faint-hearted goof who is scared of cats and just wants to be cuddled!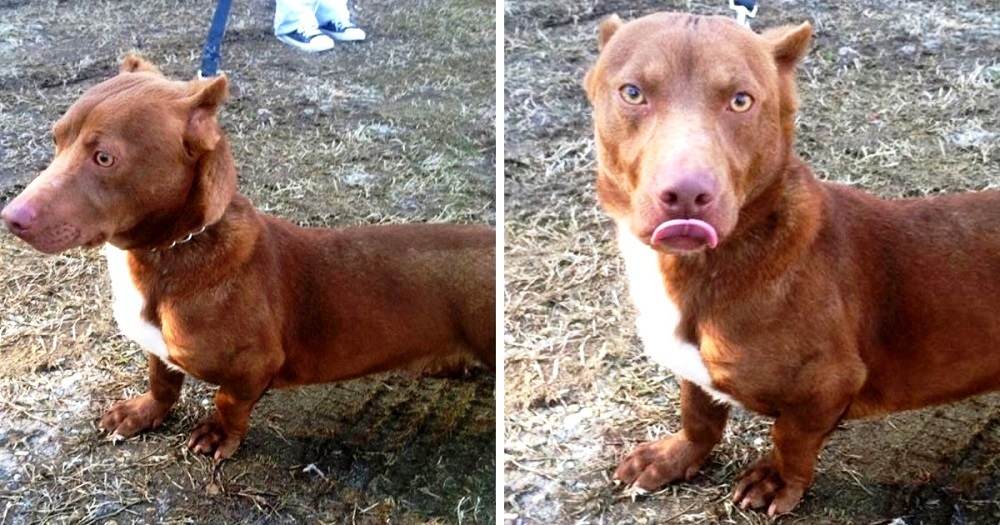 We must emphasize that we never support designer dog breeds in any manner. Breeding incompatible breeds poses severe health risks for both the mama dog and her babies. But in Rami's case, it's purely nature's doing and all we can do is cherish this precious boy and give him the best life ever!
Click the video below to watch a report on Rami's discovery and his adorably quirky personality!